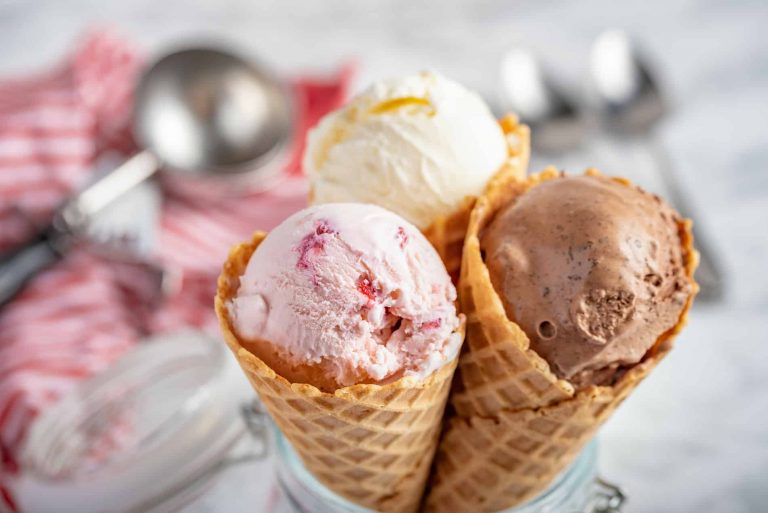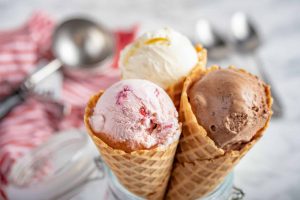 With temperatures rising up all across the country, it's time to start planning a beach vacation! Cape Cod is conveniently located within driving distance from cosmopolitan cities such as Boston, New York, Providence, and Stamford. If you haven't booked your summer getaway yet now is the time to book a vacation and start dreaming about beach days, cool ocean breeze, fresh seafood, and of course everybody's favorite ice cream. Cape Cod is one of the best places in New England to Indulge in a big cone of creamy homemade Ice Cream. Visitors can enjoy many ice cream shops that showcase flavors that stand out. In between basic vanilla and chocolate, you might find flavors that surprise and delight.
Nestled in a century-old schoolhouse with a ton of history, Short 'n' Sweet is a Chatham landmark. Interestingly enough, this ice cream shop has a connection to the Inn. When you enter the front door, the first thing you see is a huge portrait of Dr. Carroll Keene, who was the builder and owner of the original house, now The Old Harbor Inn. Dr. Keene was a beloved Chatham resident and in his spare time, he used to teach at this local school. We are obsessed with their Death by Chocolate and Lobster Tracks flavors. If there is a Chatham Anglers game in town, be sure to head to Short 'n' Sweet, perhaps you will be lucky enough to get an autograph from a future Major Leaguer when the team comes in for a milkshake following a game.
Another great spot is Emack & Bolio's Ice Cream, in town, just a short walk from the Inn. They serve gourmet ice cream with flavors ranging from classic vanilla and strawberry to fancier grasshopper pie and caramel moose prints. Situated just off Chatham's Main Street they offer plenty of outdoor sitting. Besides the wonderful variety of ice cream, they also offer freshly squeezed lemonade, milkshakes, Sundays, and freshly made waffle cones.
Four Seas in Centerville is one of the oldest ice cream shops in New England. It has been making ice cream at this spot, a former blacksmith shop, since 1934. Four Seas features 32 unique flavors, such as Penuche Pecan or Cranberry Sherbet. An interesting fact is that their fresh peach ice cream was served at Caroline Kennedy's wedding rehearsal dinner. Four Seas is located on Main Street in Centreville.
Sunday School has been making ice cream since 1976 and has three convenient locations in Harwich Port, Dennisport, and Orleans. This family-run ice creamery makes its ice cream daily in small batches. They use fresh fruit in their blueberry, banana, strawberry, apricot, and peach ice creams, and real nuts in the nut flavor ice cream. Our favorites are Bass River Mud and the Espresso Crunch.
School House in Harwich, offers homemade local favorites like Harwich Mudpie and Brady's Bunch Crunch. They offer 55 different flavors in generous portions. Enjoy your ice cream
on their whimsical deck decorated with wind chimes and birdhouses, or on the sweeping front porch filled with seasonal flowers.
And do not forget cash only!