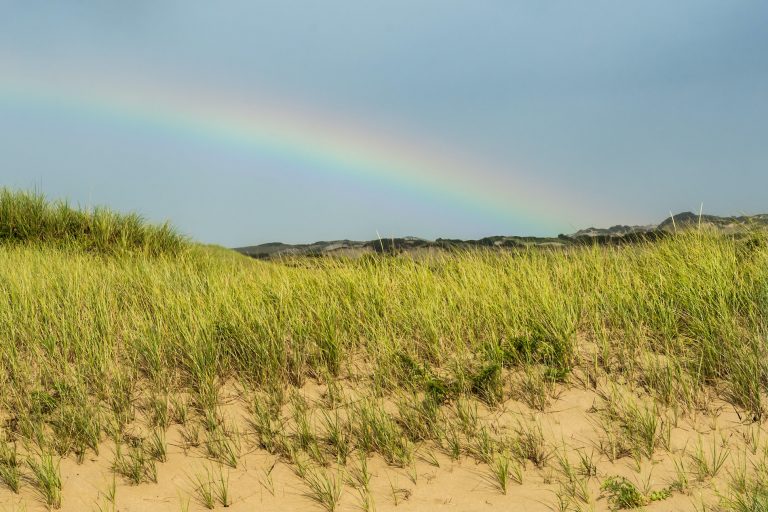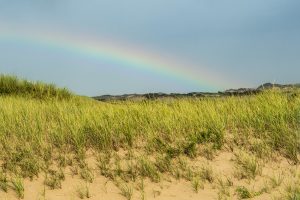 We are all hoping for sunshine and beautiful beach days when planning a vacation, however, sometimes Mother Nature has other plans. It's a good idea to have a rainy day backup plan where you can catch up on shopping, see a movie, relax at a spa or visit a museum. What makes Cape Cod a great vacation destination? It's the multitude of activities you can do regardless of the weather. Here are a few fun ideas for things to do on Cape Cod when it rains.
Head to a movie theatre
This is a great way to spend a rainy day on Cape Cod and escape less-than-perfect weather. We absolutely adore the Chatham Orpheum Theatre just a few minutes' stroll from the Inn. The Orpheum is a unique cinema with two screens, extremely comfortable seats, a bar, and beautiful artwork to enjoy. They feature first-run major motion pictures plus art house films, independent productions, and documentaries, including locally produced films.
Go shopping on Chatham Main Street
Shopping is a great way to lift your spirits when it's raining. Whether you want to browse antiques or find the perfect new addition to your wardrobe, Chatham shops are the ideal place to look!
Visit local museums
There are plenty of museums on Cape Cod waiting to be explored. In Chatham you can visit the Atwood House Museum to learn about the history of Chatham, the Marconi Maritime Museum to see the Wireless receiving station, and the Railroad Museum to explore a former railroad station. If you want to venture out of town, we highly recommend the Sandwich Glass Museum, Whydah Pirate Museum, Cape Cod National Seashore Visitor Center, and Cape Cod Museum of Natural History.
Curl up with a book at the Inn
It's always nice to book a room with a fireplace and a large spa bathroom so you can enjoy a wonderful retreat even on a rainy day. Browse our large book library, pick some freshly baked cookies, a cup of your favorite tea, and head to your cozy room for a day of relaxation.
Take a winery or brewery tour and tasting
A fun way to escape the rain is to try some local beers and wines. There are so many great breweries on Cape Cod that offer daily tours and tastings. We recommend the Hog Island Beer Company, Cape Cod Beer, and Devil's Purse. Truro Vineyards produces the best wine selection on Cape Cod and they offer tours, tastings, and live concerts.
Find the best bowl of chowder
Nothing takes the nip off a rainy day better than a steaming hot bowl of soup. No need to do the research on finding the best chowder on Cape Cod, we've done it for you! We highly recommend going to Mac's Seafood in town and having a bowl of their delicious chowder. It's really the best on Cape Cod! They also have an amazing selection of local seafood such as lobster, fried clams, oysters, scallops, and many other delicious Cape Cod specialties.
Book a Spa treatment
Treat yourself to a luxurious spa day. Chatham has so many wonderful spas that offer massages, facials, pedicures and manicures, and various body treatments. Discover a soothing and restorative escape for body and soul at one of Chatham's finest spas. Give yourself a chance to relax and recharge during a luxurious spa retreat while it's raining outside.
Go storm watching
If it's an exciting storm, grab sandwiches at the Chatham Cookware Cafe and head to the Chatham Lighthouse beach parking lot overlooking the Atlantic. Watch the big waves crashing from the comfort of your car. If you enjoy photography, they will be plenty of photo-ops in the rain from the stormy sky to windswept sand dunes.
See a performance
Cape Cod is home to several performing arts centers where you can see live theatre, music, and dance. Head to one of the performing art centers to chase those rainy blues away.
Take a scenic train excursion
A fun way to explore the beautiful outdoors on Cape Cod when it's raining is to take a train ride. The Cape Cod Central Railroad offers scenic tours that take you through marshes cranberry bogs, canals, and sand dunes, all without getting you wet! Just sit back, enjoy the ride, and even dine on board.
Now that you know you will have so much on Cape Cod no matter the weather, it's time to book your stay at The Old Harbor Inn. We offer luxurious accommodations in downtown Chatham within walking distance to all shops, restaurants, spas, and attractions. All of our rooms have been recently renovated and are equipped with luxurious amenities to help you relax and enjoy your stay regardless of the weather. We, like to say at the Inn: "A rainy day on vacation, is much better than a sunny day at work!"
Call us today for the best priced guaranteed!