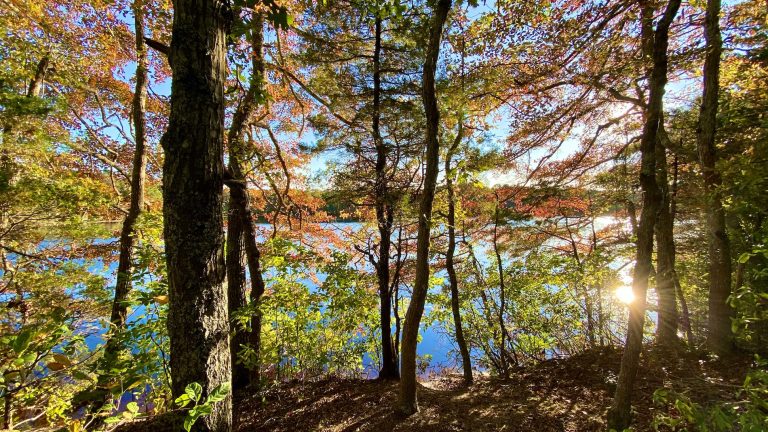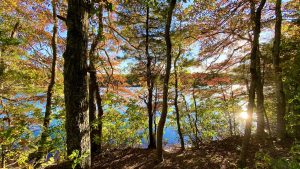 Fall is just around the corner. Are you planning a fall getaway? One of the best things about fall is getting outside for a hike or a walk. Fall is the perfect time to visit Cape Cod and take on an outdoor adventure. The weather cannot be more perfect, not too hot, not too cold just right to explore the natural beauty of the area. Chatham offers many options to do just that. From beach trails and bike paths to self-guided walking tours of Chatham's downtown historical sites, there is something for everyone. Plan a color tour and enjoy nature bursting with gorgeous fall colors. Here are our top picks for the best walking and hiking trails where you can enjoy the fall foliage on Cape Cod.
Downtown Chatham
If you are seeking a more bustling and urban atmosphere, take a walk-through of downtown, Chatham. The 1-mile long Main Street burst with sweet small businesses, charming architecture, and historic sites make this the perfect place for a leisurely stroll or to take in the sights and do some shopping. During the fall months, you can also enjoy the extensive pumpkin patch in front of the First Congregational Church, pumpkin people in the park, and colorful cranberry bogs. During your stay, we will provide you with a guide, maps, and history about much that you will encounter while walking in Chatham and the area.
Cape Cod National Seashore
The National Seashore is a great place to enjoy the fall foliage of changing colors on the Cape. A huge swath of protected beaches, dunes, and marshland, the National Seashore stretches from Chatham to Provincetown and has miles of walking and hiking trails. You will find plenty of scrubby evergreens, but also red maple, oak, and beech trees. Their changing colors, right next to the ocean, provide a great picture of Cape's unique beauty in the fall.
Nickerson State Park, Brewster
The 1,900 wooded acres at Nickerson State Park are a nature lover's dream, home to wildlife walking trails and crystal-clear ponds. The park also has more than 8-miles of bike trails, including access to the Cape Cod Rail Trail. This unique area also provides lush woodlands with fabulous leaf-peeping vantage points.
The Knob, Woods Hole
This 1-mile pedestrian path is lined with trees that transform into vibrant hues in fall. At the end of the hike, you are rewarded with spectacular views of Quissett Harbor and Buzzards Bay. If you are looking to walk a bit more make your way to the Borne Farm in West Falmouth. This is another beautiful fall sight with 49+ acres of fields, trails, and woodlands overlooking Crocker Pond. The nature sanctuary's pumpkin field also adds a fun pop of orange around pumpkin picking season.
Great Island and Jeremy Point, Wellfleet
One of the Wellfleet's best-kept secrets, this beautiful area over 8-miles of trails will take you around marches, woods, over hills, and across one of the best beaches on Cape Cod Bay. Great for a long hike or a day excursion. Read more on our blog "Best Cape Cod Hikes".
Fort Hill Trail and Red Maple Swamp, Eastham
This is a mile-long walking trail over Nauset Marsh and the Atlantic. This trail connects to the Red Marsh Swamp boardwalk trail which takes you through a lush maple forest that is simply spectacular during Fall. The elevated boardwalk weaving between the trees is especially colorful place in fall.
With a plethora of hiking and biking trails across Cape Cod, you are sure to find something to suit your mood and make you move. Take a casual walk on a paved path through a downtown or a hike along the beach. Whatever you choose, you'll have a wonderful time exploring Cape Cod in the fall. When you stay with us at The Old Harbor Inn, let us know what Cape Cod hikes and walking trails we can help you navigate and we can even set you up with a breakfast to go for an early start. We've put together some wonderful routes that provide stunning views of nature bursting with fall colors. Check out our fall packages on our website and book your luxurious fall getaway at The Old Harbor Inn.