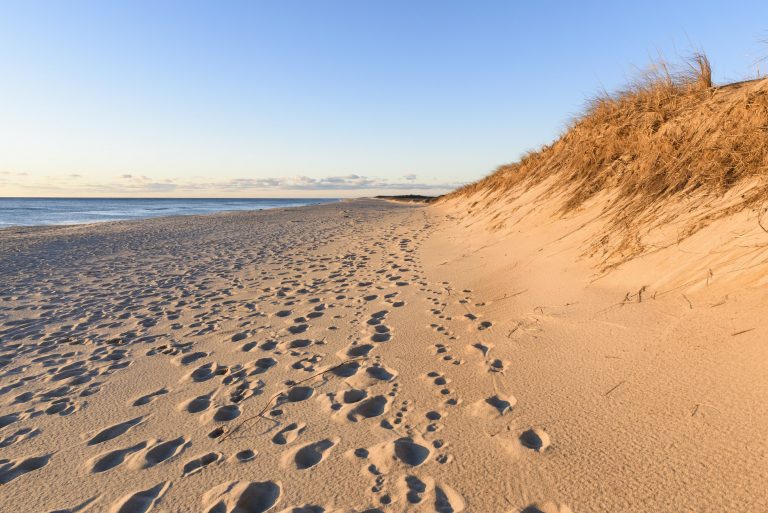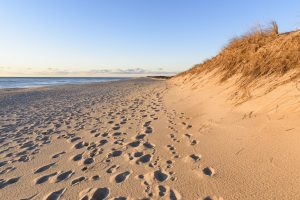 Can you believe it, Labor Day is just around the corner? We always look forward to Labor Day Weekend and the month of September! Labor Day marks the beginning of such a magical time on Cape Cod since the weather is still summer-like and most of the crowds are gone. We cannot wait to start baking all of our fall recipes and have the aroma of pumpkin spice linger at the Inn all day long!
You've been working hard and deserve to treat yourself to a long weekend getaway this Labor Day. Our beautiful small town of Chatham is bustling with fun activities to make your holiday weekend a memorable one! Our Labor Day itinerary is the perfect way to relax and reward yourself for all of your hard work. That's why we want to make your trip as stress-free as possible! There is no need to search for things to do during your stay because we've put together this great itinerary to make your trip planning easier.
After settling into your room, make your way down to our deck to enjoy a glass of wine while making your dinner plans. Make sure you add to your reservation our Wine & Cheese Special! A bottle of chilled wine and a cheese plate will be put in your room prior to your arrival. Our #1 rated Inn is located in downtown Chatham just a short stroll to Main Street. Leave the car and walk to one of Chatham's amazing restaurants for an unforgettable seafood feast.
Day 2. Spend the day at the beach
The best way to catch the last bit of summer is to spend a full day at the beach soaking up the sun, we all need our vitamin D! While at the beach take advantage of many water sports, such as kayaking, paddle boarding, sup yoga, or boating. We recommend exploring some of Chatham's best beaches. Our favorites are Oyster Pond, Lighthouse Beach, and Harding's Beach. You don't have to drive far and each of them is uniquely different, so no matter which one you choose, you're sure to have a great time.
Chatham is one of the most scenic towns on Cape Cod and has many amazing sightseeing spots. Start your exploration on Main Street and check out the many local arts, souvenirs, and clothing shops. Next visit the famous Chatham Lighthouse and the breathtaking overlook. Get your camera ready to snap some amazing views. If you are ready for lunch, head to the Chatham Fish Pier and try one of the Cape's staples – lobster roll, fried clams, or clam chowder. Visit some of the local museums the Atwood House Museum, Marconi Maritime Museum, or the Shark Center.
Going out on the water is a must on Cape Cod. Not only will you see breathtaking views, but also the majestic humpback whales! Cape Cod is one of the top whale-watching destinations in the world! Tours are available daily and peak Whale Watching season is between June and September! We highly recommend Dolphin Fleet Whale Watch in Provincetown for an educational and fun experience. Experienced captains and naturalists will take you on a three-to-four-hour journey to several locations. Don't be surprised if you also see dolphins, great white sharks, or other marine life on your trip!
Feel like a celebrity for a day and visit Martha's Vineyard or Nantucket. Both islands are easily accessible from Chatham. Ferries are available from Harwich, Hyannis, and Woods Hole and take no more than an hour to reach the islands. Make sure you catch one of the earliest departures so you have plenty of time to enjoy all the incredible activities and attractions. Both islands are unique and there are plenty of things to do!
After a day of explorations come back to your beautiful room and get cozy in one of our plush bathrobes before dozing off to sleep in our luxurious linens. Wake up to the aroma of homemade breakfast served on our sunny deck. Enjoy a leisurely morning exploring our award-winning gardens before you head back home. The Old Harbor Inn in the heart of Chatham is the perfect base town to explore Cape Cod. Book today we have just a few rooms left for Labor Day Weekend!