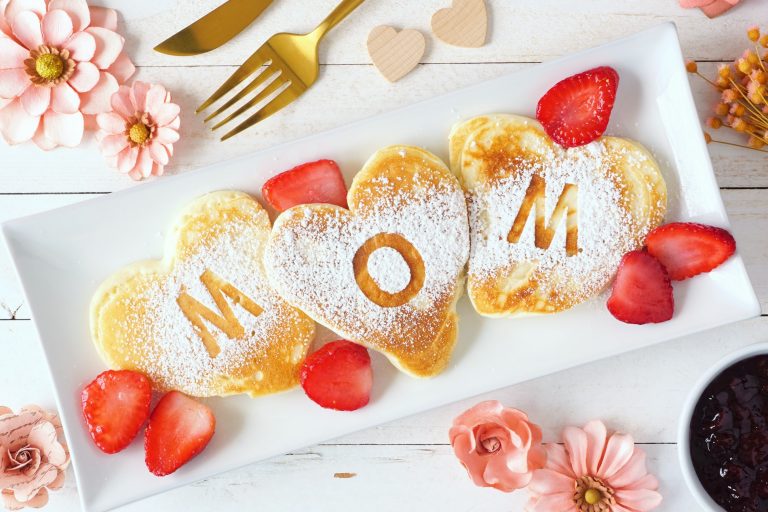 Mother's Day is a special time to celebrate all the wonderful moms in our lives. They do so much every day. They nurture and protect. They guide and teach. They cook and clean. They take care of everything, and they show unconditional love. Show the mom in your life how much you care by treating her to a special brunch at one of our favorite spots. From classic brunch restaurants to new more creative spots, these are some of the best places to celebrate Mother's Day on Cape Cod.
For moms that love wine and mimosas, this local winery is the best choice. Their fun Mother's Day Brunch celebration includes a creative Charcuterie Table, Donut Wall, and Mom-osa Bar- pour some bubbly, add juice, top with fruit. Local wine tasting is also included and each mom gets a beautiful flower. The cost is $50/pp.
Mother's Day Brunch with the Best Local Seafood
For moms that want to experience the local cuisine, Cape Sea Grill is the place to go. Located just a short 10-minute drive from the Inn in Harwich this local jam offers fresh local seafood caught that morning by local fishermen. Situated in a 19th-century sea captain's home just a few houses from the beach, the restaurant cultivates a relaxed yet elegant atmosphere perfect for the occasion. A la carte menu will be available from 12-5 p.m.
Mother's Day Brunch with a View
For the moms that prefer white tablecloth dining with sweeping ocean views STARS restaurant at Chatham Bars Inn offers just that. Experience Mother's Day in the luxury of Chatham Bars Inn with their lavish and festive Brunch Buffet, featuring seafood and smoked fish displays, displays of imported and domestic cheeses, omelet, and waffle station, prime rib with lobster and spring pea risotto, a dessert buffet, and much more. The cost is $130 per adult.
Hop aboard the Cape Cod Central Railroad and treat your mom to a delicious brunch. This truly unique experience is sure to wow her. Enjoy quality time with mom as you pass through marshes, dunes, and the Cape Cod Bay. Enjoy a delicious selection of scrod scampi, eggs benedict, chicken piccata, and much more.
Pack a picnic and enjoy the blooming gardens
Enjoy a leisurely stroll through Heritage Museums & Gardens, where the gardens are in full bloom and moms are admitted free all day. Enjoy blooming gardens, art, museums, and the time together being outdoors. You can pack lunch and enjoy it there or grab a bite at the caterer located on-site.
Now that you know about some of our favorite spots for a perfect Mother's Day brunch, it's time to book mom a place to stay. Our #1 rated Inn in downtown Chatham is conveniently located within a short drive to all of the Mother's Day brunch spots as well as great shopping, sightseeing & dining. Our twelve cozy rooms are equipped with the most luxurious amenities that will make mom feel like a queen. We will also be serving an extensive Mother's Day Breakfast included with your stay. Feast on brunch items like Eggs Benedict, pancakes, and scones while sipping our signature Mimosas. We also offer great packages and enhancements you can add to your stay. Give mom and yourself the gift of vacation where you can relax, reconnect and rekindle that special bond. Call us today at 508-945-4434 and let us help you plan your special trip!