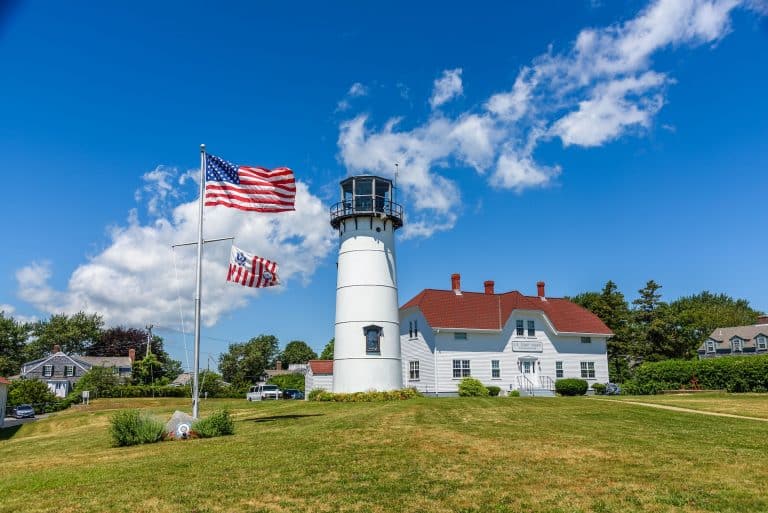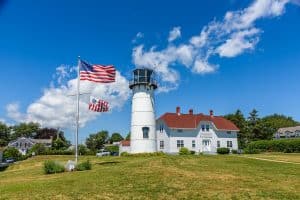 With its strong American heritage, Cape Cod is one of the best places in the country to celebrate Independence Day. During the 4th of July on Cape Cod, you're sure to experience plenty of fireworks, parades, beach time, and family fun. There is nothing better than spending the 4th of July on Cape Cod.
Are you wondering which town to choose on Cape Cod to celebrate Independence Day? Chatham is ideally located in the middle of the peninsula making it ideal for exploring all of Cape Cod from Falmouth to Provincetown. From the beloved Independence Day Parade to a concert by the town band, there is plenty to do in and near Chatham on the 4th of July. If you are staying at The Old Harbor Inn for the holiday weekend, we highly recommend checking out the following events:
Chatham's Independence Day parade is one of the oldest in the country and it's not to be missed! This year's theme is "Chatham: Salty as Ever!".The parade is on July 4th starting at 9:30 a.m. and goes along Main Street. After the parade head to the First United Methodist Church for their Strawberry Festival and try their delicious strawberry shortcake.
Celebrate the 4th of July by enjoying America's favorite pastime! Free games will be held across the Cape on Independence Day, and the Chatham Anglers can be seen just around the corner from the Inn. See the full schedule here.
More than 30 amazing sand sculptures all around Yarmouth along the town's annual Sand Sculpture Trail, reminding you that wherever you are on the Cape, you are never too far from the shore. Make a day of it and find them all.
The traditional Hyannis Marina Boat Parade takes place in Hyannis Harbor starting at 2p.m. on the 4th of July. Spectators will find interactive family activities taking place at Aselton Park from 2p.m. to 6p.m. as they cheer on the boaters and enjoy the red, white, and blue decorated vessels. Do not forget your camera!
There are so many amazing fireworks displays to choose from around Cape Cod. Our favorite display is in the next town over Orleans at Rock Harbor. Rock Harbor is a bustling harbor on Cape Cod Bay and offers one of the best sunsets on Cape Cod. Trees line the channel for boats entering and exiting the harbor, making for a unique ocean view. Head to Rock Harbor on Friday, July 1st for the 8:45 p.m. (at dusk) fireworks show. Chatham fireworks are scheduled for July 2 at Veteran's Field. If you rather see fireworks on the 4th both Hyannis and Provincetown offer amazing displays starting at 9:00 p.m.
Beaches, shopping & dining
Chatham has some of the best public beaches in the area as well as many freshwater ponds for kayaking and swimming. Get some tan while enjoying the holiday weekend festivities. Chatham's bustling Main Street is lined with local shops and restaurants and on Friday summer nights Chatham Bandstand is hopping with live big band music. Cheer for the Chatham Anglers baseball team at Veterans Field and then enjoy a delicious seafood meal at one of Chatham's many restaurants.
Make your trip to Cape Cod even better by treating yourself to a stay in luxurious lodging. The Old Harbor Inn is a boutique Inn in downtown Chatham within walking distance to beaches, Main Street shops & restaurants, attractions, and the Chatham Independence Day Parade. We offer cozy rooms, each equipped with the finest amenities in a relaxing and intimate environment. Check our availability today to book your favorite room!