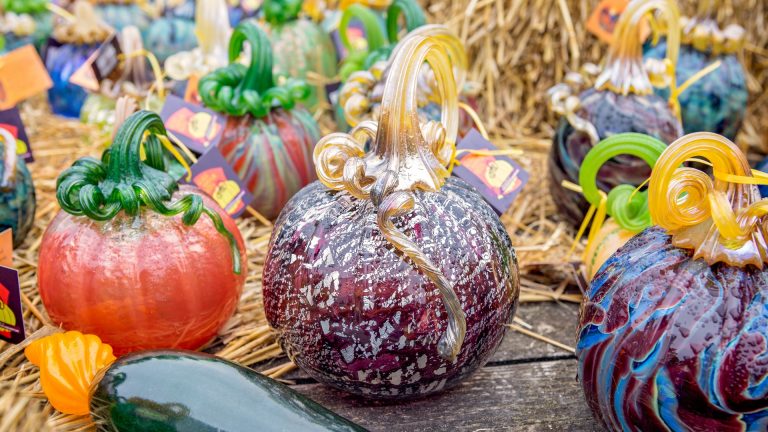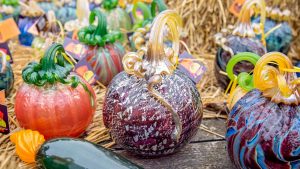 The fall season on Cape Cod is just as exciting and filled with memorable activities as the summer. In addition to beautiful fall weather, mouth-watering dining options, and a more leisurely pace, Cape Cod offers many fun fall festivals. The festivals continue to make vacations here fun, unique, and delicious without the summer crowds. The abundance of fun fall events and festivals will fill your days with things to do and places to see. Here is a list of the best Cape Cod outdoor festivals and events:
Cape Cod Brew Fest, Falmouth, September 24, 2022
The tenth annual Cape Cod brew fest is scheduled for Saturday, September 24, 2022, at the Cape Cod Fairgrounds in Falmouth. This festival celebrates American craft brewers from 50+ breweries, featuring over 200 distinct styles of beer. General admission tickets include unlimited samples, live music, access to food vendors and trucks, and a branded custom pint glass to take home! The general admission ticket is $65.00, and you can reserve a discounted Designated Driver ticket for your partner for only $15.00. There is something about tasting beer in the cool fall air while listing to live music and enjoying local foods!
Love Local Fest, Hyannis, September 25, 2022
Shopping local has never been as fun as one of Love Live Local's Love Local Fests. Held three times a year, the fall edition of this free festival will be held on September 25th on the Hyannis waterfront at Aselton Park. Enjoy the work of 75+ Cape Cod makers, artisans, and farmers, as local entertainers and a craft beverage garden set a lively vibe.
Seaside Festival, Yarmouth, October 8-10, 2022
This festival happens annually during Columbus Day weekend. Over the years the festival has grown into a gala event that boasts a craft fair of more than 125 vendors from all over the country. Enjoy amazing live music, great local food, nature shows, bonfires, contests, races, firework displays, and the highlight of the festival, the annual Seaside Parade. This festival is free for everyone to attend.  While in Yarmouth, make sure you visit the Congregational Church in town. Known as "the Pumpkin Church", it offers a stunning display of pumpkins for sale.
Pumpkin People in the Park, Chatham October 14-31, 2022
Travel & Leisure Magazine listed Chatham as 4th in America's Best Towns for Halloween because of this beautiful display of creative and innovative "pumpkin people". Fashioned by local businesses, organizations, or just plain folk, look for pumpkin heads and bodies dressed as pilgrims, celebrities, and well-known characters. Every year the creativity of this fascinating display gets better and better. Make sure you take a picture with the pumpkin people and post it on our Facebook page for a chance to win a special prize! For more information follow us on Facebook and Instagram! Don't forget to use #FallforChatham.The display can be seen at Kate Gould Park on Chatham's Main Street, just a short walk from the Inn.
Octoberfest, Chatham, October 22, 2022 
All roads lead to Chatham on October 22nd. Enjoy a fun-filled day of gourmet take-on street foods and authentic German favorites such as bratwurst and pretzels. Enjoy the Chatham Band music while you shop the many arts and crafts vendors. Sample a sweet treat at the cupcake and pie contest between 10:00-4:00 p.m. If you need to walk off the food, hit the trail at Monomoy National Wildlife Refuge for breathtaking ocean views or stroll along Main Street to explore Chatham's many unique stores. This event is free!
Pumpkinfest, Sandwich October 22,2022
Celebrate the fall season with a visit to the Sandwich Glass Museum's Annual Pumpkinfest. Be mesmerized by the shimmering, handblown glass pumpkins at the 10th annual Pumpkinfest. This festival features a pumpkin patch filled with hand-blown, one-of-a-kind glass pumpkins of all colors and sizes crafted by local and national glass artists. These pumpkins make for a great keepsake or a gift perfect for Halloween and Thanksgiving. Enjoy glass-blowing demonstrations and make sure to visit the museum for a tour. This outdoor event is free!
Oyster Festival, Wellfleet October 15-16, 2022 
One of the most anticipated events on Cape Cod that attracts visitors from all over the country is the Oyster Fest. Wellfleet oysters are some of the best in the country and you can try them for yourself right from the source. Besides indulging in the most amazing local seafood, there's something for everyone. Enjoy live music, cooking demonstrations, nature walks, oyster farm tours, arts and crafts, and much more.
The many fall fun events and festivals in town and nearby towns are either a short walk or a drive from The Old Harbor Inn. Chatham makes for an ideal hub for exploring the Cape and the Islands during this magical season! Call us today at 508-945-4433 or make your reservation on our website and take advantage of many fall promotions and packages.