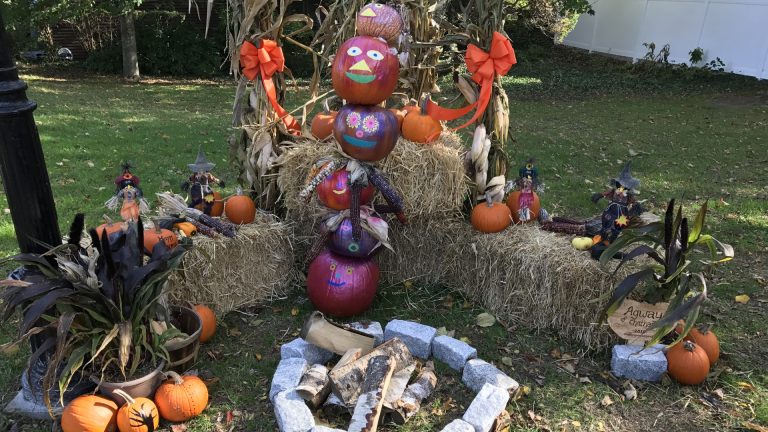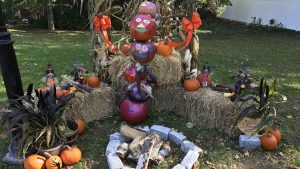 It's the spookiest time of the year, and while big city Halloween festivals might be exciting, we think no one handles holiday festivities quite as well as small towns do. Travel site Trips to Discover put together a list of "The 18 best U.S. small towns to visit for Halloween". Salem, Massachusetts — one of the most famous small towns in the U.S. for Halloween, and the setting of the Halloween film Hocus Pocus 2 was, of course, on the top of the list.  Chatham, Massachusetts was also ranked as one of the best!
Salem gets quite crowded with tourists during the Halloween season, so try something different and visit the picturesque seaside town of Chatham, MA instead. While our charming Cape Cod town of Chatham doesn't quite get the crowds that Salem does in the weeks leading up to Halloween, it's no less fun or festive. One of the most anticipated events in Chatham this time of year is Pumpkin People in the Park. Travel & Leisure Magazine listed Chatham as the 4th in America's Best Towns for Halloween, citing the Pumpkin People in the Park. The creative and innovative Pumpkin People are fashioned by local businesses, organizations, or just plain folk on displays in the month of October. The beautifully carved pumpkins make for a unique and rather gorgeous backdrop for a picture-perfect souvenir for you to take home.
This year's event will take place at both Kate Gould Park and the Bandstand on Main Street and will take place from 14th to 31st October 2022. It's worth going at this time of year just to see the creativity on display! In addition to the quirky and spooky pumpkin displays, Oktoberfest will be held at Kate Gould Park on October 22, 2022, from 10:30am to 4:30pm. Adults can enjoy frosty drinks at the Devil's Purse Beer Garden and there will be plenty of fun things to do. During Oktoberfest, couples can enjoy games, live music, food, vendors and so more. Don't miss visiting the Pumpkin Patch in front of the First Congregational Church of Chatham just steps from the Inn. Pumpkins will be on display and for sale for the entire month!
During the month of October, Cape Cod features many activities leading up to and on Halloween. Rich in Halloween tradition, the Cape has haunted houses, haunted hayrides, costume parties, and many fall festivals.  Influenced by Salem and its Witch Trials, Halloween is scary, exciting, and fun.  Most Cape towns have their own ghostly, bone-chilling stories, and many Inns and taverns have their own haunting lore.
Chatham is a tight-knit community that does an amazing job each year of transforming the town into a beautiful Halloween display.  This can be seen by all the care that is given to all of the visitors who continue to come to Chatham and continue to have a great time while in town.  This is one of the main reasons so many people enjoy vacationing in Chatham. When you come to Chatham, we hope you'll consider staying with us at The Old Harbor Inn.  We are deeply rooted in our community and strive for perfection when it comes to customer service.  It starts from the time you book your room until you check out.  Visit Chatham and The Old Harbor Inn this fall and let us help you make the most of your trip.