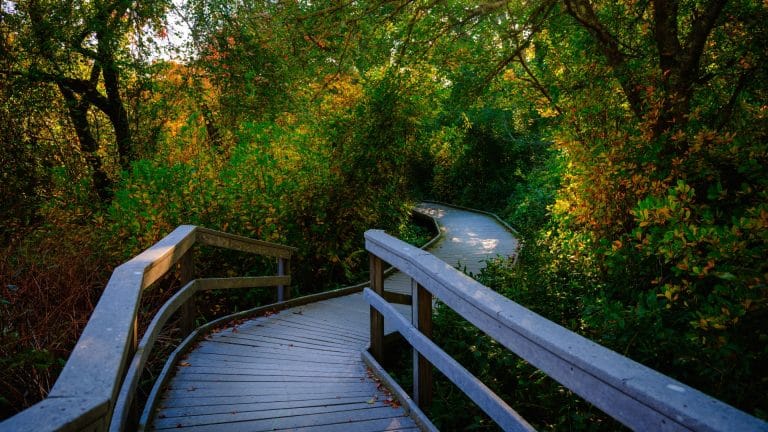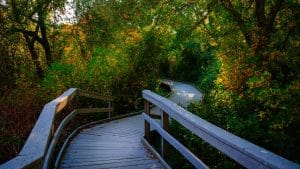 Cape Cod is an ever-popular vacation destination during the summer months, but have you ever heard of Second Summer? Second Summer is that lovely little period after the summer tourist rush has passed but the early autumn weather is still inviting as all get out and ideal for all kinds of fun fall outdoor activities. We put together an itinerary filled with activities and great places to visit. Peruse this itinerary and get ready for a simply lovely retreat!
Day 1: Check in to the Inn & Take a Stroll Through Downtown Chatham
Plan to arrive at the Inn between 2-4 p.m. for check-in. We do offer an early check-in beginning at 2 p.m. if you would like to get a head start on your getaway. Get settled in your cozy room, unload your bags, and have a snack on us. Head out for some shopping on Chatham's world-renowned Main Street to stretch your legs before dinner. You never know what treasures you'll find! Retail therapy awaits just around the corner from the Inn. Chatham's downtown feels like a Hallmark movie set when you arrive, and with all the beautiful shops and boutiques the town has to offer, it should definitely make it into your Cape Cod 3-day itinerary. Chatham is beautifully decorated for fall and there are pumpkin patches to see, fall festivals to attend, and many fun events to be found. A visit to Cape Cod wouldn't be complete without tasting fresh local seafood. Chatham has some of the best seafood restaurants on the Cape so you are sure to find some great dining options right on Main Street.
Day 2: Head Out to Hike, Bike, and visit local beaches
Start the day on our sunny deck with a gourmet made-to-order breakfast. Cape Cod is home to some of the top beaches in the state, each unique in its own way and providing something new to see and experience. Some of the most popular beaches in our area include the Cape Cod National Seashore Beaches and Chatham Lighthouse Beach great for a long walk or a hike. Enjoy some excellent hiking and walking trails and take advantage of the cooler fall weather to explore them for yourself in prime comfort. Venture into the woodlands as the leaves on the trees start their spectacular color show with trails like the Atlantic White Cedar Swamp Trail and the Lawrence Island Wildlife Sanctuary footpaths. Hiking is a fabulous way to enjoy the stunning natural scenery of the Cape any time of year, but add a little fiery fall foliage into the mix and you're really set! There are lots of great biking trails, too! The Cape Cod Rail Trail is just around the corner from the Inn and provides miles of paved pathways for a few hours or an all-day adventure. Come back to your room to get all gussied up for an elegant dinner. Connect with the front desk to make a reservation for one of the local oceanfront restaurants. For a true luxury experience try STARS at the Chatham Bars Inn, Twenty-Eight Atlantic at Wequassett, or The Ocean House Restaurant on the coast of Dennis Port.
Day 3: Treat Yourselves to a Whale Watching Excursion and a local Winery Tour
Experience another gourmet made-to-order breakfast. The two-course meal features a fruit starter and a choice of sweet or savory main dish. Whale watching is an extraordinary experience, and Cape Cod is one of the top spots in the nation to spot the majestic beasts. Dolphin Fleet Whale Watch is known as "New England's First and Finest Whale Watch" and guarantees both your satisfaction and comfort when embarking on one of their excursions.  After the trip head into town and enjoy the lively atmosphere and amazing restaurants. Be sure to stroll up and down Commercial Street. If you have extra time, you may also want to consider going to the top of the Pilgrim Monument for spectacular views from above. After lunch, you'll definitely want to head over to Truro Vineyards to sample some local wines.
There is nothing quite like sipping on the fine wines of Cape Cod with your loved one during peak harvest season. Truro Vineyards is one of the most popular wineries in New England, and a visit in the fall will let you enjoy some of its distinctive varietals as the crisp and cool autumn breeze blows in, the leaves on the trees transforming into their ruddy fall colors in the background of this idyllic vineyard. If you're less of a wine lover and more into spirits, South Hollow Spirits is also on the property with their environmentally friendly distilled liquor. Keep an eye on their events calendar to see what to expect on your next visit out. For your last evening on the Cape make dinner reservations at one of our fantastic casual local spots such as Del Mar Bistro, The Impudent Oyster, or Viera on Main.
Day 4: Drive down scenic route 6A and Tour a Cranberry Bog
Enjoy one last gourmet breakfast at the Inn. Take your time and add late check out at 12 p.m. to enjoy your getaway a little longer. A leisurely drive down route 6A on your way home will give you time to stop at a few attractions and enjoy the beautiful fall colors. Cranberry bog tours are always a cool experience, but fall is the perfect time of year for them as cranberry harvesting season on Cape Cod is from September to October; if you can catch a tour at harvest time, you might witness the picturesque image of cranberries ready for harvest floating on the surface of the bog, with fall foliage serving as the backdrop. There could even be an opportunity to sample some of the freshly harvested berries for yourself!
Our carefully curated 3-day itinerary makes your planning so simple; just pack your bags and come visit us! The attention to all the details — outings, dining, and treats here at the Inn — make for a fabulous stay. Our professional concierge staff is here to plan your days and help you make the most of your stay. If you love our 3-day fall itinerary, then you're ready to book your next getaway with us at The Old Harbor Inn!