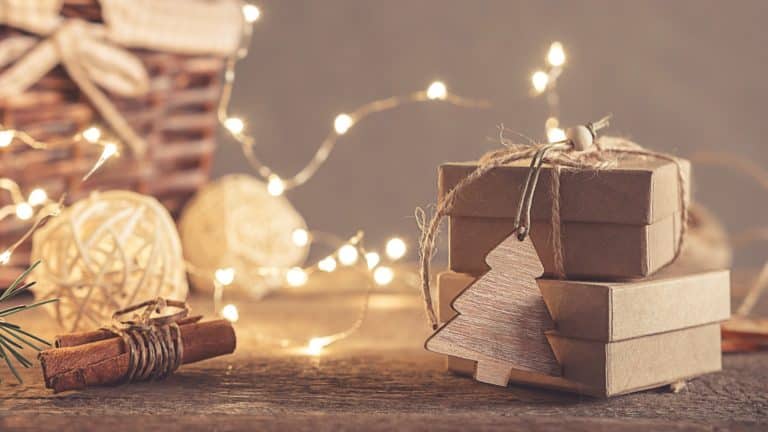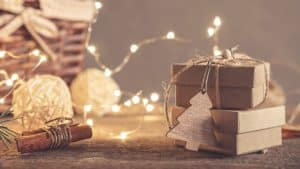 Looking for some fun gift ideas for that certain someone on your holiday shopping list who simply loves Cape Cod? We've got you covered. Take it from innkeepers that have been living on Cape Cod for almost 30 years. We absolutely adore the area, and we love sharing these little local gems that offer a piece of Cape Cod. It wasn't easy to winnow dozens of great gift ideas to the top ten, but here in no particular order are our suggestions for wowing the Cape Cod lover on your list this year.
Who doesn't love chocolate? Chatham Candy Manor has been a Cape Cod favorite since 1955. Their homemade fudge has always been a hit, but each year they introduce new items like the very popular Christmas Advent Calendar and "Sent from Santa" assortment box. During the holidays you can purchase their popular truffle assortments, peppermint bark, handmade candy canes, and so much more. You can't go wrong with any of their products and they ship nationwide.
A trip to Cape Cod is not complete without visiting the original makers of the Cape Cod screwball bracelets. Their bracelets have become so popular, there are many knock-offs now, but the true Cape Cod screwball bracelets can only be bought from Eden Hand Arts. The bracelets are marked with a tag or contain the name of the small artisan studio.  As an alternative, if you already have a screwball bracelet that you treasure, you might consider the Cape Cod fish bracelet. Shopping here is not like shopping at other stores. Due to their popularity, you need to secure a free ticket online to reserve a spot. Please visit the store website for more information.
The Cuffy's sweatshirt is a classic — the ultimate statement that you vacationed on Cape Cod. Why? For one thing, they don't sell them online. You have to actually step foot on the Cape to get one. Two, they are the perfect attire for a bonfire on sandy beaches. And three, they last forever. Prices vary based on in-store sale offers, and the inventory is always changing. They have two locations — the flagship in West Dennis, which features a boardwalk, and a second store in the heart of Provincetown.
A literal taste of the Cape, this is a great gift for someone who feels connected to the sea. Made from water that is collected from the shores of Chatham and then evaporated, this is true Cape Cod Sea Salt, honoring a Cape tradition that dates back to the blockades of the Revolutionary War. Choose from many different flavors like the popular Sea Salt Herb and Sea Salt Garlic. They ship nationwide.
Do you know someone who can't start the day without their coffee? Snowy Owl is the perfect spot to purchase locally-produced coffee. They offer a variety of bags for purchase on their website, but we highly recommend stopping by one of their three locations to try their coffee for yourself! The Espresso Bar in Chatham, Brewster Café, and Sandwich Café and Roastery.
This unique shop in Chatham offers a worldwide selection of antique maps, charts, and prints with a special focus on Cape Cod. They have a fantastic selection of Cape Cod maps including all Cape Cod town maps.
Members enjoy automatic shipment of Truro Vineyards wine delivered to their door four times per year. Choose three-bottle or six-bottle club memberships. Each delivery also includes tasting notes from the winemakers, and delicious pairing recipes provided by their food advisors.
It's the perfect way to keep up with what's doing on Cape Cod all year, plus subscribers get a 12-month calendar with beautiful color photographs of Cape Cod scenes for every month.
For more than 130 years, Cape Cod locals and visitors have known that you can find it at Snow's. Whatever you need for your home and garden, you can be sure to find it at Snow's The store offers indoor and outdoor home furnishings, women's fashion and jewelry, gifts, and a stunning seasonal holiday shop complete with an interactive train display.
Spoil your friends and family with the gift of a Cape Cod Getaway. What a way to show how much you care. Gift Certificates are valid for 7 years from the date of issuance and are delivered to you by email.
Every one of these gift ideas is sure to delight anyone that truly loves Cape Cod. Count us among that group, too. It's what makes our lives as innkeepers on this beautiful spit of sand so special. And it is a joy to share it with all of you. Happy Holidays from all of us at The Old Harbor Inn.