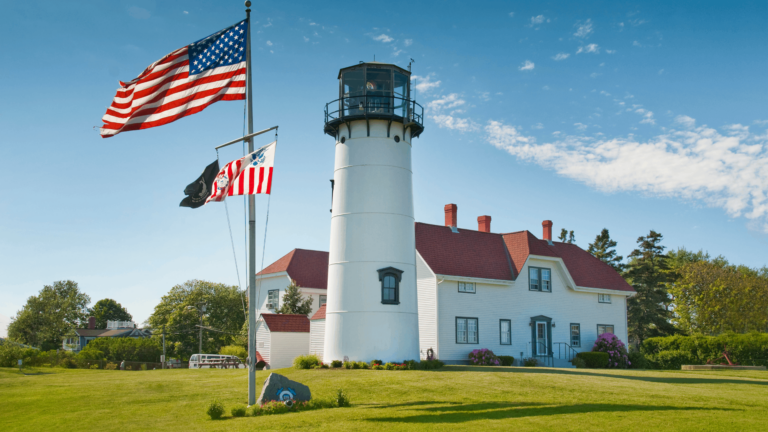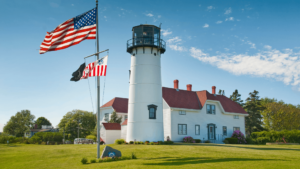 Year after year, excited tourists flock to Cape Cod to treat themselves to an unforgettable trip of fun-filled attractions and activities. Chatham, Massachusetts, is one Cape Cod town that stands out from the rest; this area contains one-of-a-kind Main Street, scenery, dining, and not to mention the lovely Chatham beaches. After all, who doesn't crave a vacation of basking in the sun on a beautiful beach? If you love beach trips, be sure to visit Chatham Lighthouse Beach while you are in town!
3 Reasons Why You'll Love the Chatham Lighthouse Beach
Amazing Wildlife
Cape Cod is home to all kinds of different birds, animals, and other species that live both onshore and offshore, Piping plovers are a beloved species of bird that you might spot while you are here, along with the goofy-looking American Oystercatcher bird. However, the Chatham Lighthouse Beach seals might be the favorite animal that inhabits the area! People come from far and wide to watch these playful creatures splashing around in the ocean. There are plenty of seals tours you can participate in to see these silly seals up close!
Fun Activities
Although there are numerous Chatham beaches, Chatham Lighthouse Beach stands apart with its many enjoyable things to do! The Chatham Light, which overlooks the beach, is an incredible attraction to see and explore. You can climb to the peak of this towering lighthouse to be treated to breathtaking, panoramic views of the beach and its stunning surrounding scenery. Another fantastic activity here you can engage in is the popular Chatham Lighthouse Beach Yoga class! Every day during summer, you can join others for a relaxing morning of beach yoga. All ages and skill levels are welcome, so make sure to attend this class to calm your mind and improve your health. Pack a picnic basket with your favorite snacks and enjoy a meal with your loved one on the beach. Take in the breathtaking views while you dine.
Wonderful Weather
Don't settle for anything less than the perfect weather during your Cape Cod vacation! Chatham, MA has the best temperatures in the summer for a relaxing trip to the beach; with highs that tend to hover in the mid to high-70s, you couldn't ask for a more pleasant environment.  The famous long stretch of sandy beach at Chatham Lighthouse Beach is perfect for a leisurely walk. Enjoy the fresh ocean air and the sound of the waves as you walk along the shoreline. The ocean breeze will cool you off and make you relax.
Come stay with us at The Old Harbor Inn! 
Make your beach getaway to Cape Cod even better by treating yourself to a stay in luxurious lodging! The Old Harbor Inn is an upscale Cape Cod Inn tucked away in the lovely town of Chatham, MA, perfect for enjoying a romantic weekend of total comfort and relaxation. We offer beautiful rooms, each equipped with the finest amenities, in a peaceful environment. Choose from exploring the exciting attractions of the area or simply unwind in our comfy outdoor spaces. You are bound to love your time with us, so check our availability online right now to book your favorite room!
To learn more about the many things to do in Cape Cod, download our FREE Vacation Guide today!