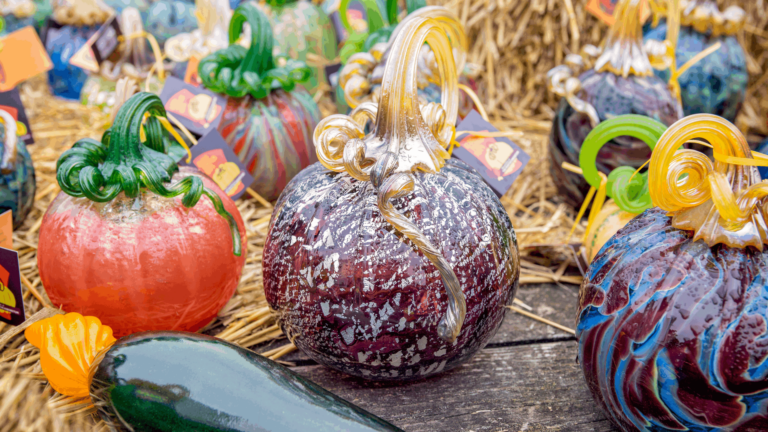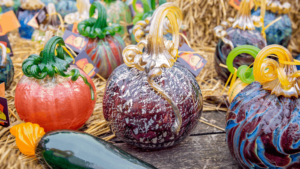 As summer gracefully gives way to fall, Cape Cod takes on a new and captivating charm. The air becomes crisp, the foliage transforms into a breathtaking tapestry of colors, and the region comes alive with a plethora of vibrant fall festivals. If you're seeking to embrace the magic of autumn on Cape Cod, look no further. We've curated a list of the 10 best fall festivals that promise to immerse you in the essence of the season.
Date: Late September
Location: Falmouth
Indulge in the flavors of fall with an array of craft beers at the Cape Cod Brew Fest. This festival is a haven for beer enthusiasts, offering an opportunity to sample an impressive selection of local and regional brews. Paired with delicious food offerings and live music, it's a perfect way to kick off the fall festival season.
Date: Mid-October
Location: Wellfleet
Celebrate Cape Cod's renowned seafood heritage at the Wellfleet OysterFest. Immerse yourself in the world of oysters with shucking contests, delectable seafood tastings, and a bustling marketplace. This festival pays homage to the region's maritime history while offering a delightful culinary experience.
3. Harwich Cranberry Arts & Music Festival
Date: Mid-September
Location: Harwich
Experience the magic of autumn through arts, crafts, and music at the Harwich Cranberry Arts & Music Festival. This family-friendly event features local artisans, live entertainment, delicious food offerings, and a cranberry-themed marketplace. It's a delightful way to explore the intersection of creativity and community.
Date: Early October
Location: Truro
For music enthusiasts, the Vinegrass Music Festival is a must-attend event. Set against the picturesque backdrop of Truro Vineyards, this festival features live bluegrass and folk music performances that create a harmonious atmosphere. Enjoy the melodies while savoring local wines and soaking in the beauty of the vineyard.
Date: Columbus Day Weekend
Location: Yarmouth
A highlight of the fall festival lineup, the Yarmouth Seaside Festival, offers an array of family-friendly activities. From a grand parade to sandcastle-building contests, and craft fairs to live entertainment, this festival captures the essence of community and camaraderie.
Date: Late September
Location: Hyannis
Shopping local has never been as fun as one of Love Live Local's Love Local Fests. Held three times a year, the fall edition of this free fest will be held on the Hyannis waterfront at Aselton Park. Peruse the work of 75+ Cape Cod makers, artisans, artists, and farmers, as local entertainers, kids' activities and a craft beverage garden set a lively vibe.
Date: Late September
Location: Eastham
Step back in time at the Eastham Windmill Weekend, a celebration of history and community. Featuring a parade, live entertainment, a craft fair, and more, this festival brings together locals and visitors for a weekend of festive fun.
8. Mashpee Octoberfest
Date: Late September
Location: Mashpee
Join the Mashpee Octoberfest for a day of fun, live music, and delicious food. This festival offers a taste of local culture and community spirit, making it a great addition to your fall festival itinerary.
9. Chatham's Pumpkin People in the Park & Octoberfest
Date: Mid-Late October
Location: Chatham
Take a seasonal stroll to admire the fascinating pumpkin displays that draw thousands of visitors to Kate Gould Park in Chatham every year—listed as one of America's best towns for Halloween by Travel+Leisure. Celebrate the infamous 'people' unbelievably fashioned out of pumpkins, strike a pose with your favorite, and then visit the celebrated shops on Main Street and #FallforChatham!
Date: Late October
Location: Sandwich
End your fall festival journey with this charming Pumpkin Fest highlighting seasonally themed glass items and glass pumpkins. The Annual Pumpkin Fest at the Sandwich Glass Museum is a fun outdoor show and the museum is open for tours as well.
Cape Cod's fall festivals offer a kaleidoscope of experiences that embody the spirit of the season. From celebrating seafood heritage to embracing artistic creativity, each festival brings a unique facet of Cape Cod's culture to the forefront. If you're ready to embrace the enchantment of autumn on the Cape, these 10 fall festivals should be at the top of your list. Prepare to indulge in culinary delights, revel in local traditions, and create cherished memories against the backdrop of Cape Cod's stunning fall foliage.
Stay at The Old Harbor Inn in Chatham: Your Hub for Fall Festivities
If you're planning to make the most of Cape Cod's vibrant fall festivals, consider making The Old Harbor Inn in Chatham your home base. Centrally located, The Old Harbor Inn offers easy access to all of these fantastic events. Picture yourself enjoying a comfortable stay at our charming Inn, where you can relax after a day of festival fun and recharge for the next adventure. With top-notch hospitality and a cozy atmosphere, The Old Harbor Inn is the perfect hub for immersing yourself in Cape Cod's fall festivities. Book your stay today and experience the magic of autumn on Cape Cod.