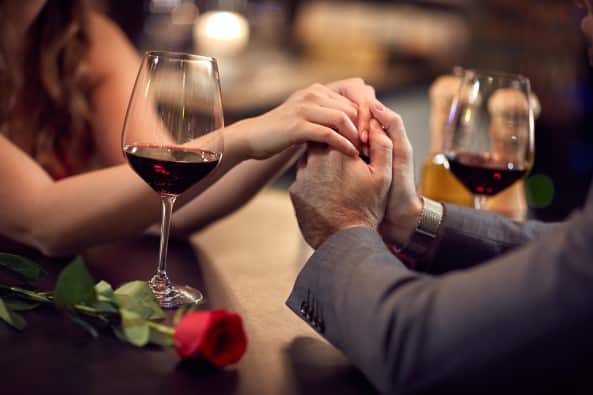 As one of the most desirable wedding destinations in the North East, Cape Cod's natural beauty and pristine beaches attract thousands of couples to tie the knot. The natural scenery of Cape Cod and the abundance of romance-inspired things to do make it the ideal spot to escape from your busy lives and reconnect with each other. Whether you are planning a wedding, a romantic escape, an anniversary celebration, an engagement, or a Valentine's Day getaway, consider escaping to Cape Cod!
Perfect for a romantic getaway, Chatham on Cape Cod, boasts a small-town feel with many outdoor activities, attractions, and scenic dining experiences. Located right in the middle, at the elbow of Cape Cod, Chatham makes for a great hub for various day trips, excursions, and tours to explore the rest of the peninsula.
Sometimes you just want to enjoy nature, breathe the fresh ocean air, and take it all in hand -in-hand, with the love of your life. There is no better way to do this than to hike along the Cape Cod National Seashore. Exploring the 40 miles of pristine beaches, marshes, ponds and lighthouses is always a special treat. Bring your camera or book a professional photo shoot to capture a stunning photo of you and your sweetie with one of these stunning backdrops behind you. These photos will make your romantic trip to Cape Cod one that you will remember for a lifetime.
Perhaps you just want to hide away for a long weekend at one of Cape Cod's cozy Inns. The Old Harbor Inn offers the perfect romantic retreat for you and your partner. Located in the heart of Chatham just around the corner of the famous Main Street and a mile away from Chatham Lighthouse, Fish Pier, and Cape Cod National Seashore, you can explore everything within short walks. At our bed and breakfast, you are guaranteed the romantic getaway you both deserve. Wake up each morning to the aroma of freshly made breakfast, enjoy the cozy Inn living room with a cup of hot cocoa by the roaring fireplace and end the day with one of the town's award-winning seafood restaurants. Request our Romantic Package complimentary with all stays of three nights or longer to add that extra touch. If you are planning a proposal make sure you check out our brand-new Engagement Escape Package!
Whether you are in the mood for a romantic candlelit dinner or hungry for some fried seafood, you and your sweetheart will find that Chatham is home to amazing dining experiences. Cross the street and enjoy a romantic dinner and a movie at the Chatham Orpheum Theater. Dress up for a formal dinner and cocktails at one of Chatham's landmarks, the Impudent Oyster. Share some laughs and a greasy plate of fried clams at Mac's Seafood before heading back to your home away from home!
Sometimes all you need is a day at the Spa. After the cold winter months, there is no better remedy than bouncing back with massage, a cozy robe, and pair of warm slippers. Spend a quality time with your loved one relaxing, detoxing, and rejuvenating at one of the many spas in Chatham. Try Le Petite Spa, Sol Spa, or for a full day, spa retreat the Spa at The Chatham Bars Inn.
Surprise your sweetie with a getaway to our romantic, cozy, seaside Inn. Purchase a Gift Certificate for The Old Harbor Inn (until Valentine's Day) in the amount of $250.00 or more and receive complimentary chocolate-covered strawberries and champagne with your stay! We reopen April 3,2020 for our 25th season. We cannot wait to see you this Spring!