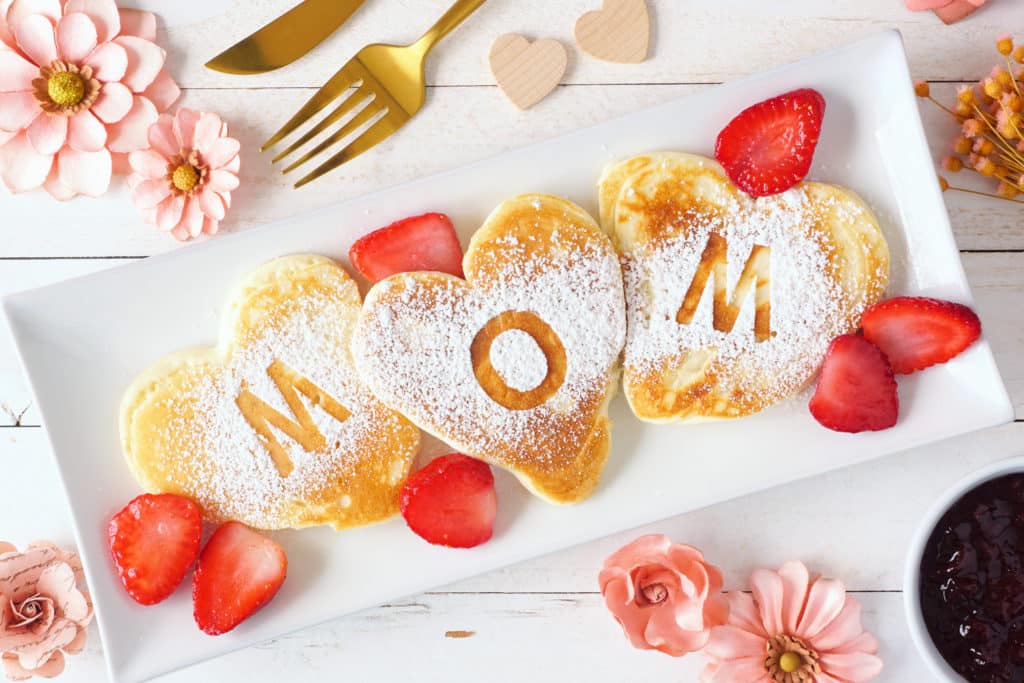 Mother's Day is fast approaching and with it the opportunity to show the mothers in your life your appreciation for all they do. In these uncertain times, it's more important than ever to show your loved ones how much you care. This year's celebration is going to look and feel very different from previous years, and so are our memories of it. While you may not be able to spend the holiday with them this year, be sure to make an occasion of it later in the year. There are still many ways to give the women in your life a thoughtful gift, a gift that you can share together, and make memories that will last a lifetime.
Why celebrate Mother's Day only once a year when there are opportunities, especially now, to demonstrate our love for our Mom's or like Mom's in our lives. Mother's Days is a wonderful opportunity to do something truly special for your mom or all the other women in your life grandma, mother-in-law, aunt, stepmom, and godmother. Surprise them with a meaningful gift. No matter the budget, mom will love whatever you give her, especially since its chosen with love and care.
What better way to treat that special lady in your life than with a getaway to Chatham? You can book a special weekend away or get her a gift certificate to the Old Harbor Inn! With twelve beautiful rooms to choose from and extras including complimentary homemade breakfast daily, superb location in downtown Chatham, Mother-Daughter package, and custom itinerary created for you every day, The Old Harbor Inn has it all. The staff at the Inn would love to help you create a luxurious stay on Cape Cod. Plan a getaway that includes a day at the beach, a day at the spa, serious shopping, outdoor adventures, and superb dining experience. Here are some options for fun ways to treat mom to something special:
Take mom to the beach
Living by the beach is a lifelong dream of many people, the smell of ocean breeze with nature at its purest brings a truly peaceful sense. The lack of pollution and urban disturbances brings mental peace, calmness and it's a great way to bond with mom. Disconnect, forget about your busy life's and just gaze at the water. The Old Harbor Inn gives you the opportunity to experience true luxury living by the sea. We are surrounded by some of the most beautiful beaches on Cape Cod's National Seashore; some of the most magnificent and purest of nature's views. Beach vacations are proven to have a positive effect on your health, mood, and well-being. Give mom a relaxing beach vacation that she will never forget.
Take mom to the Spa
Once you are settled in at the Inn, there are many ways to enjoy a relaxing getaway. Enjoy a spa day at the many spas on Cape Cod. Our favorites are located within a short walk from the Inn; Le Petite Day Spa on Main Street, Sol Spa, and The Spa at Chatham Bars Inn. Choose from lavish spa treatments such as de-stress by the sea massage, healing seaweed body wrap, or ultra-calming facial. Perhaps, you just want a mani and pedi while sipping rose? The options are endless. We will be happy to arrange all of your appointment and recommend the best treatments.
Take mom wine-tasting
Add to your reservation our Mother-Daughter package to receive a complimentary bottle of Truro's Vineyard luxury Lighthouse collection wines, free passes for a tour and tasting, a box of locally made chocolates, shopping coupons, and soothing eye masks filled with flax seed and French lavender. Truro Vineyards is the perfect spot for a day trip and picnic. They have amazing food trucks offering local fair, a small shop, and many picnic tables scattered thought out the property. Sample some wines, and then stroll through the European-style shop to pick out some local memento and Mom's favorite wine.
Take mom to lunch or fancy dinner
Take scenic route 6A to Sandwich village for a beautiful ride. "The Old King's Highway" winds its way through some of the oldest villages in America. If you are interested in seeing what Cape Cod looked like before tourists discovered it, and want to visit some of the best quaint, little shops in New England, route 6A is the place to be. Just off route 6A overlooking Shawme Lake and Dexter Grist Mill you will find an authentic British Tea Room, Dunbar Tea Room. The tearoom serves proper afternoon tea every day from 11 am-4 pm. If you rather have a memorable ocean-front dinner book at one of the fabulous restaurants nearby you can reserve Ocean House or Twenty-Eight Atlantic.
Take Mom on a shopping spree
Worrying about buying your mom another scarf or sweater that will sit in the back of the closet until you visit? Plan a retail therapy day exploring Chatham's famous Main Street. This year we've decided to partner with some of our favorite retailers and give all of our guests $10 vouchers to shop. We've created a list of the best shops in town by category and will inform you of the special sales and promotions they will be running. Best of all the shops are within walking distance of the Inn, so you can explore them at your own pace, stop for a coffee, cocktail, or ice-cream while browsing around.
Take mom on an outdoor adventure
Get out and enjoy nature at the Heritage Museum and Gardens in Sandwich or take a Seal Cruise around Monomoy Island. Plan an adventure at sea. Choose from Seal Tours, Whale Watching, or Island Hopping tours. Hop on the nearby bike trail part of Cape Cod Rail trail, rent kayaks, take a yoga class at the beach. Visit the Heritage Museum and Gardens. Each spring and summer the gardens are filled with spectacular blooms of every size, shape, and color. Get some tips from the master gardeners to spruce up your own green space.
Mothers do so much for us every day, the least we can do for them is have a celebration once a year. These incredible women have shaped us, raised us, and taken care of us our whole lives. So, whether it's your wife, your mother, or a special woman that you hold dear in your heart, take a moment to give her your heartfelt thanks.
If you would like to take advantage of our Mother- Daughter Package make sure to include it with your reservation by calling 508-945-4434. Gift Certificates are on sale until Mother's Day and can be purchased by phone or via our website!
We hope to see you soon!