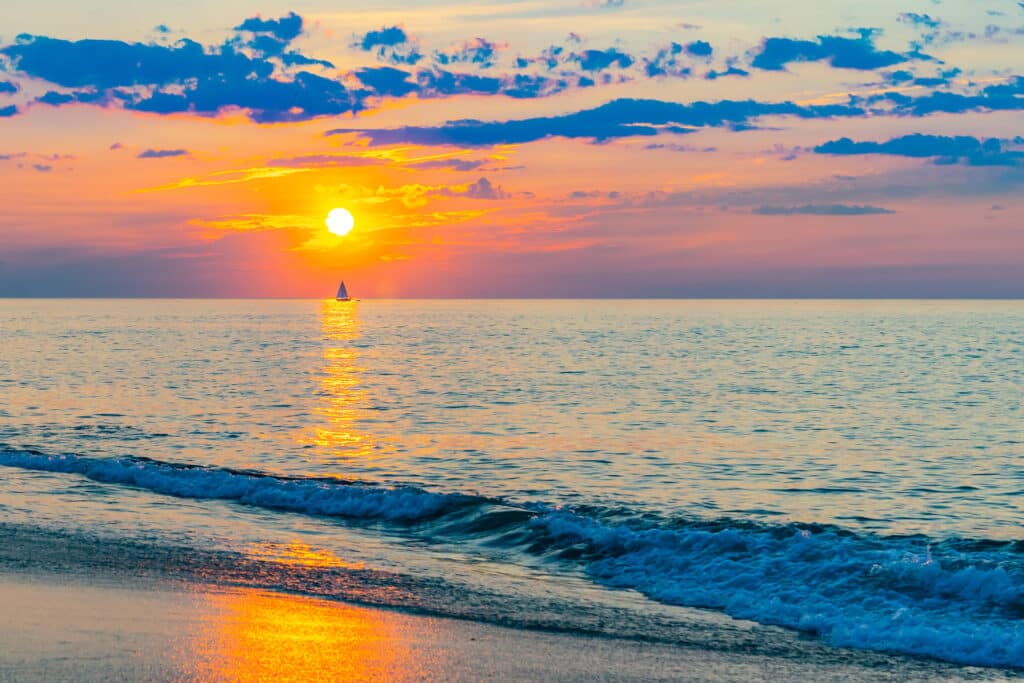 Summer season is in full swing on Cape Cod, which means more photos on social media. Whether you are looking for inspiration for your next trip or just want to make your friends and family jealous, fill your Instagram feed with amazing photos taken during your trip to Cape Cod. There is no better way to document a vacation than by taking pictures. Instagram is one of the top photo-sharing social media channels in the world with over 1 billion users. Head to these Instagrammable spots on Cape Cod for content your followers will love! From stunning sunsets to iconic landmarks, here are our top ten most Instagrammable spots on Cape Cod.
If you want to take the most Instagrammable pictures on Cape Cod, you don't have to go far from the Inn. Just a mile away, you will find the most breathtaking view in Chatham, the Lighthouse Beach overlook, and Chatham Lighthouse. The Lighthouse is an active lighthouse located on the grounds of an active Coast Guard station. The Lighthouse is open for tours in the summer months, every Wednesday from 1-3p.m. The lighthouse overlooks the iconic lighthouse beach. Often rated one of the best beaches on Cape Cod, this beach offers spectacular views of the Atlantic. Have you noticed the way this beach is always shifting? The sand bars are constantly shifting, and every summer it looks different because of the storms during the fall and winter that break it in various ways. There is also a colony of seals that you can see at low tide that makes it particularly magical. This beach offers so many opportunities for great photos each season. However, summer months offer the best scenery with dunes covered with bright pink beach roses, bright green grass, and clear blue skies. We recommend visiting during sunrise for the best photo opportunities.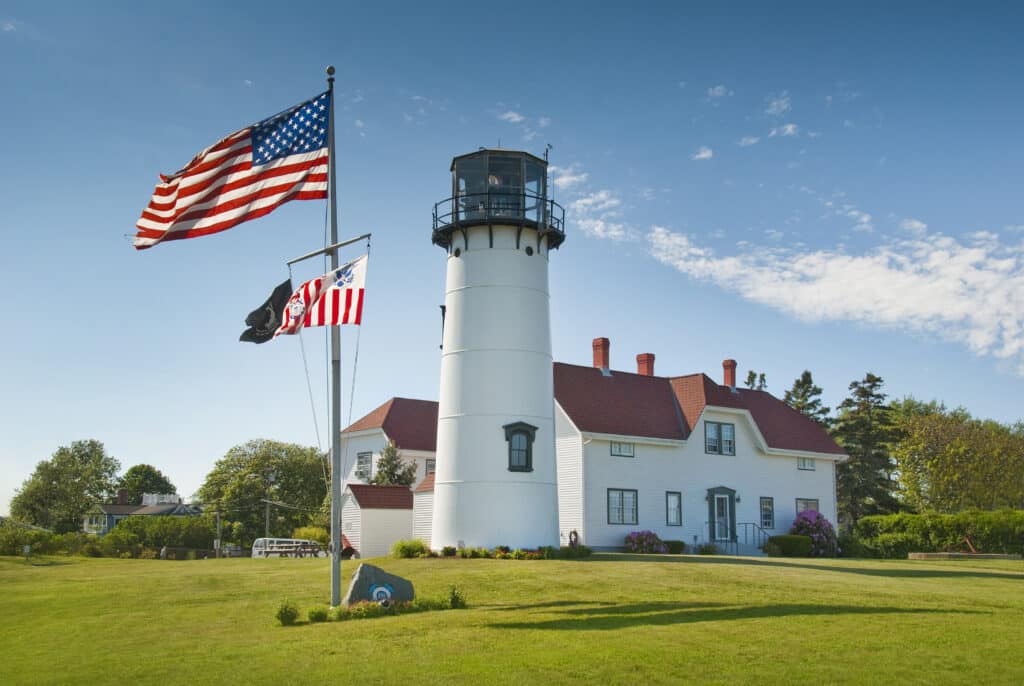 This Instagram worthy spot draws as many as 200,000 visitors during the summer months, who come to watch fishing boats being unloaded and seals trying to steal the fish, or just to gaze at the Atlantic Ocean. This working pier offers many opportunities for photographers to channel their inner artist. Head to the observation deck to see the boats, seals, and chat with the fishermen. Watch the colorful boats come and go bringing the daily catch. Capture the seals floating around and poking their cute heads from the water. To get a closeup shot of the seals, take one of the Seal Tours offered from the Fish Pier. After the tour, make sure you visit the fish market for one of the best fish and chips on the Cape. The fish is very fresh as it comes straight from the fishing boats.
Stroll along the boardwalk to capture stunning marsh-side scenery. The wooden footpath spans more than 1,300 feet across sand marshes leading to Town Neck Beach. It's a popular location at sunset where you will see couples and photo buffs all lining up for Instagram-worthy photos. The boardwalk is beautiful during all seasons and offers many opportunities for that perfect shot.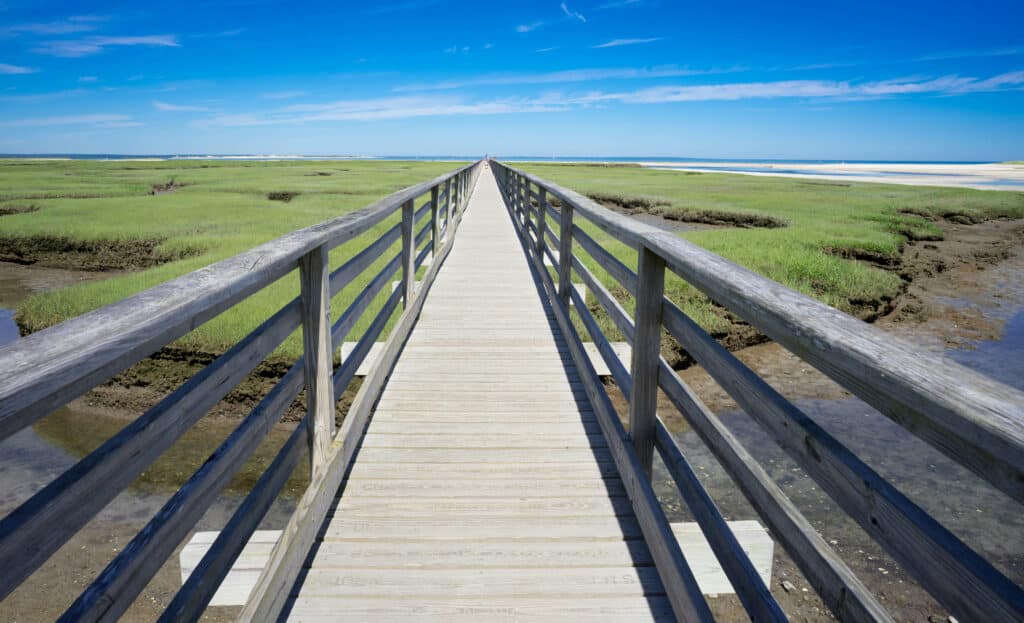 Heritage Museum and Gardens offers 100 acres of trees and shrubs, designed gardens, exquisite flowers, and sweeping lawns. The garden boasts botanical blooms throughout the year, including colorful rhododendrons, daylilies, hydrangeas, and many more. In the museum part, you can enjoy a world-class antique car collection, as well as annually curated exhibitions from around the country. Charles Looff Carousel is one of the most popular attractions here. Enjoy a ride on one of the hand-carved horses and take that great Instagram shot.
If you're in a search of a Main Street on Cape Cod that boasts just as much architectural color as a character, Commercial Street in P-town is the place to go. This famous street is lined with art galleries, quirky shops, fun restaurants, and bars that buzz 24/7. It's the spot to be for prime people-watching, bar hopping, and nightly entertainment. The colorful buildings, sweeping ocean views, and a unique ambiance are sure to add whimsy to your Instagram feed.
Could there be a more spectacular Instagram-worthy shot than a humpback whale breaching in the ocean, right before your eyes? The Dolphin Fleet Whale Watch offers trips daily that typically last between 3-4 hours. On each trip, you will get to interact with a naturalist on board and learn about these majestic creatures. We recommend the sunset Whale Watch for the best photo opportunities.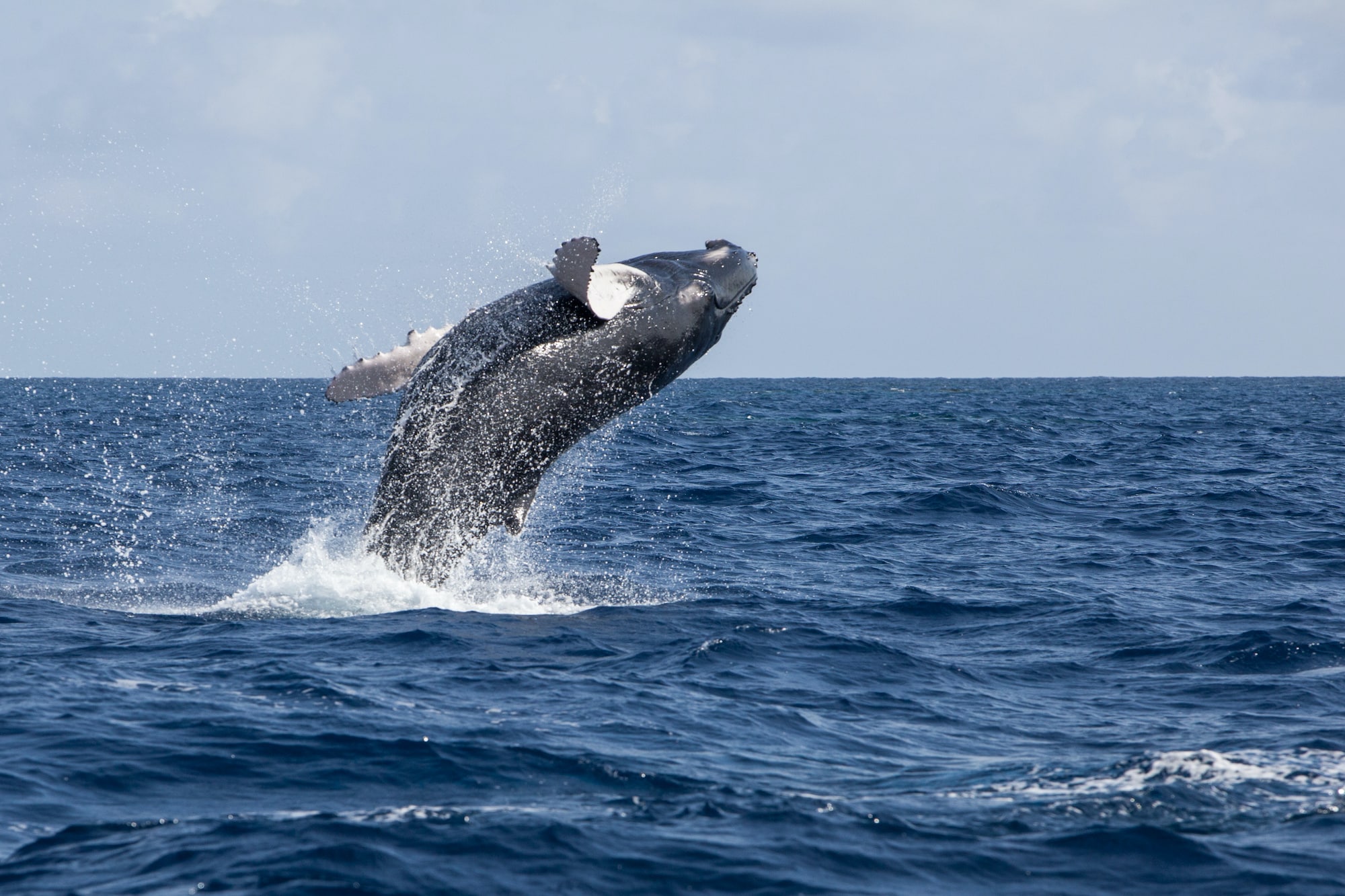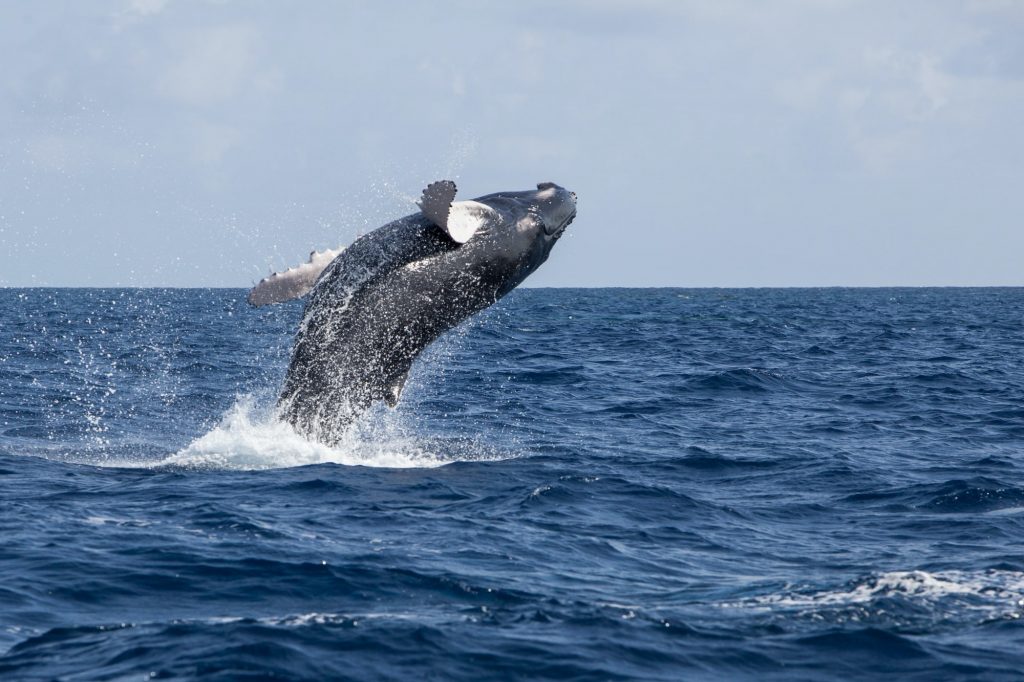 Rock Harbor Beach in Orleans
One of the best places on Cape Cod to see a sunset. The first thing you will notice will be the iconic pine trees jutting out from the water. They are called "clam trees" because quahog seeds were planted at the base of the trees, resulting in the seeds digging their way into the sand, spreading and growing into quahogs. The combination of the trees set against the backdrop of a gorgeous sunset makes this spot Instagram worthy in every way. At low tide, you can walk far into the ocean. Make sure you check out the nearby church, Skaket Beach, and the historic and renowned coast guard rescue vessel CG36500 with ties to Chatham.
You haven't been to Cape Cod if you didn't visit one of the best National Seashore beaches. The wide shoreline is perfect to soak up the sun, to dip your toes in the water, and to go on a nice long beach walk. If you are looking for the typical Cape Cod beach vibe, you are in the right place. Bring a picnic, cozy blanket, and some bubbly for a great beach photoshoot.
We can't think of a better place to take your significant other and enjoy some local wines, local seafood, and even help pick some grapes. If you visit in September and October you can see the grapes being harvested and partake in the winemaking process. Take a tour and tasting and snap a shot of their fun glasses full of your favorite wine or sample one of their creative cocktails.
After a long day of exploring and snapping gorgeous pictures, come back to your home away from home. Lounge on our cozy deck and go over all of the fun pictures you've taken all day. Why not take some more pictures of the Inn? Don't forget to snap some pictures of our award-winning gardens, beautifully plated breakfast, and afternoon treats. It's a great way to remember your stay at the Inn! Don't forget to share them on our Instagram Page!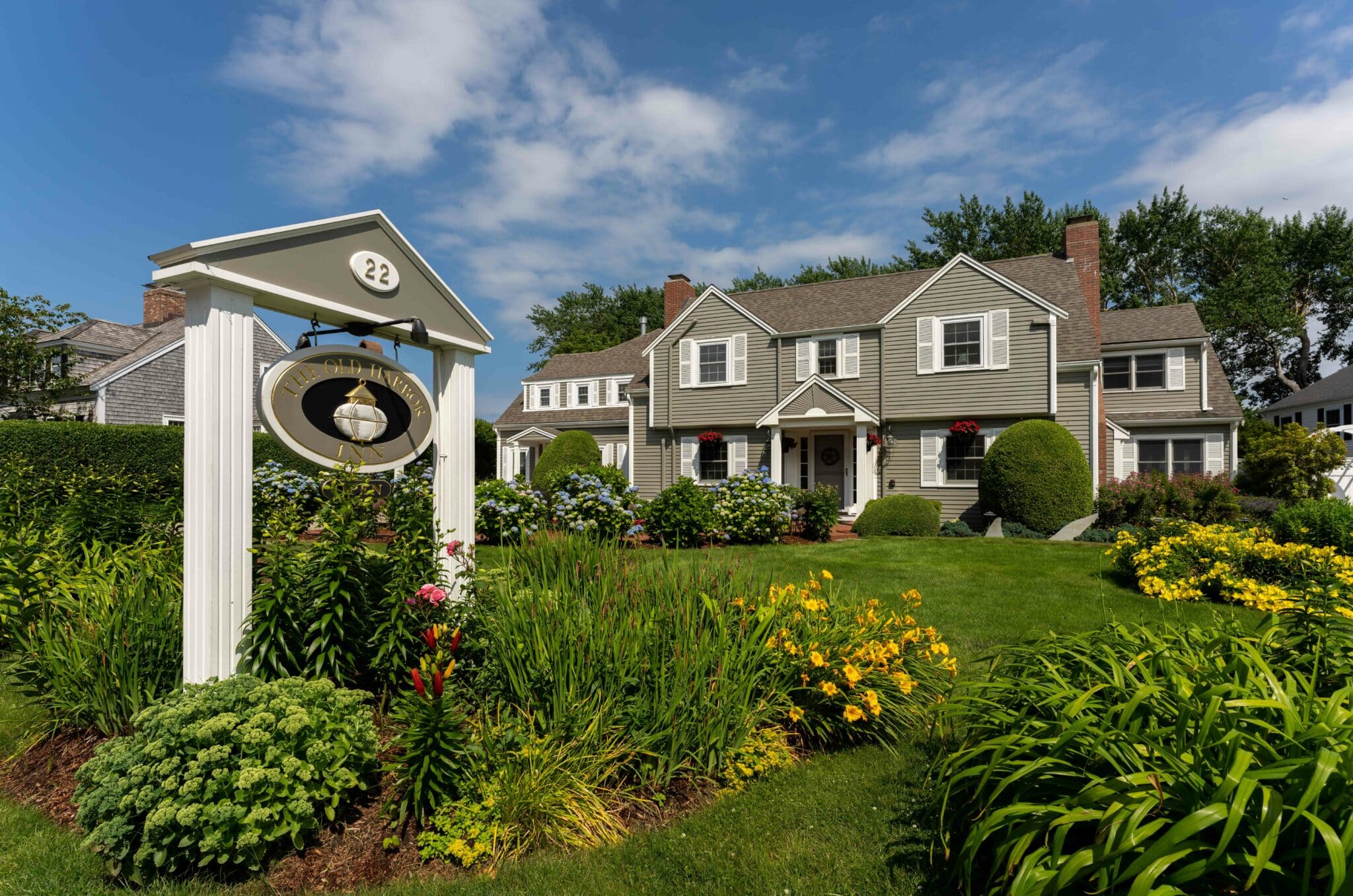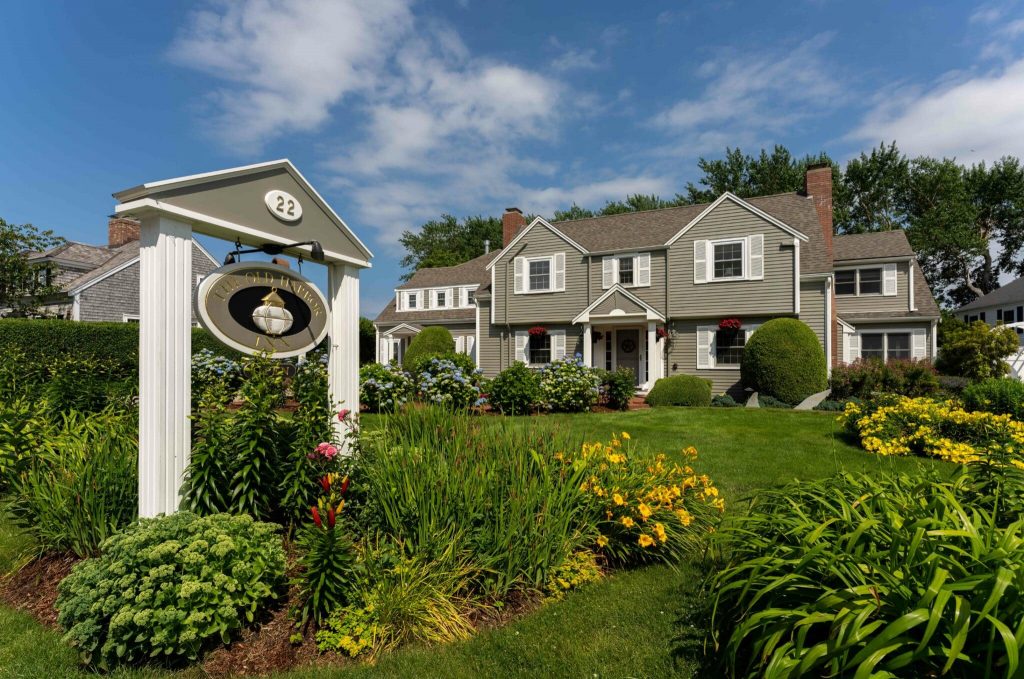 The Old Harbor Inn in downtown Chatham is perfect for a safe, private, and relaxing getaway. Unwind in one of our 12 luxurious rooms, soak up the sun in our beautiful outdoor areas, and start each day with a delicious, homemade breakfast. When you are ready to start planning your trip, you can call us directly at 800-942-4434 and also get FREE access to our Welcome Book. This great planning tool includes our top recommendations for local restaurants, shops, outdoor activities, and things to do in the area. We can't wait to welcome you to the Inn soon!