The Atlantic Spice Company is one of our favorite places to send guests when they ask for recommendations of things to do. It is located in Truro, near Truro Vineyards on the way to Provincetown, so it is an easy stop to add in on your way up the Cape. Open year-round for in-store and online shopping, this fun store is a must-visit destination for food lovers.
The unremarkable exterior of the store opens into a spacious shop with shelves filled with all sorts of goodies. From spices to kitchen gadgets, you are sure to find the perfect gift for the foodie in your life. It's hard to find some of the extracts and spices that we need in bulk at our local grocery stores, so making a visit to The Atlantic Spice Company takes care of that! We always stock up on their pints of vanilla, spices for our famous baked goodies, and herbs for our breakfast items. It's always fun to browse the kitchen gadgets as well – there is always something unique to discover. There are cute coffee mugs and tea towels, clever cookie cutters, and all sorts of clever gadgets for cooking.
One of our favorite items to stock up on is vanilla bean paste, which is something we discovered when one of our guests who was a chef mentioned it to us. He brought us back a bottle from his shopping trip, and now it's always in our spice cabinet. The paste is great for making our frostings and cakes. You can see the beautiful flecks of the vanilla bean seeds in the frosting (especially vanilla frosting), and the flavor is more intense than just using the extract.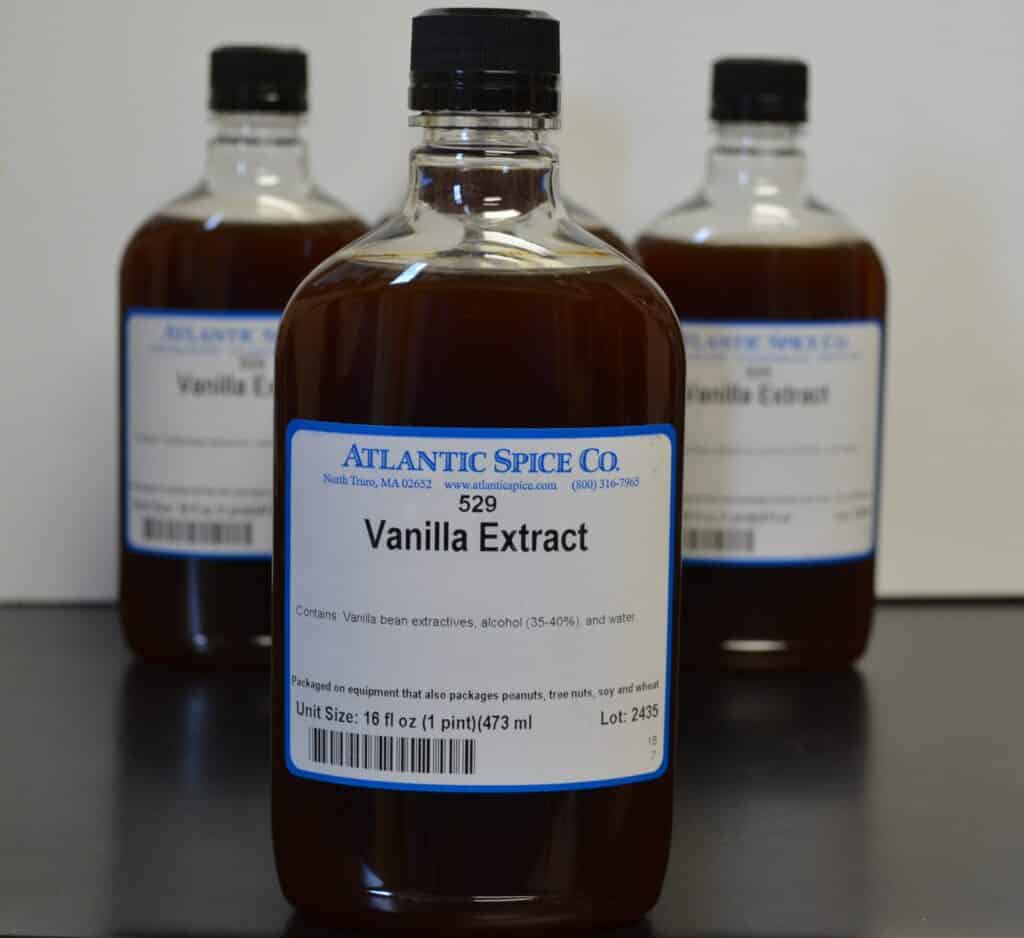 As if that isn't enough, they also stock items for cheese making, home brewing, and canning for those who enjoy the homestead hobbies. They stock an assortment of Stonewall Kitchen products – mustards, jams and jellies, glazes, and sauces. We can always find the crucial ingredient for our Blueberry Sour Cream Coffee Cake here – Wild Maine Blueberry Jam. They also stock international items for those who like to branch out in their culinary experiments – from Thai to Indian to Mexican and even some British items. They also sell local items like Cape Cod Salts and cranberry chocolate bars.
One of our great finds was mulling spices! After looking all over, it was at The Atlantic Spice Company that we found a huge bag. The aroma that fills the Inn is amazing and automatically makes you think of Christmas. It is a great wintertime treat that you can use in either apple cider or wine. After being out in the cold weather, a warm and spiced drink is perfect to take the chill off while you sit in front of a roaring fire. Also, try some of their amazing loose leaf tea – organic turmeric ginger, orange spice, or licorice mint are some of our favorites.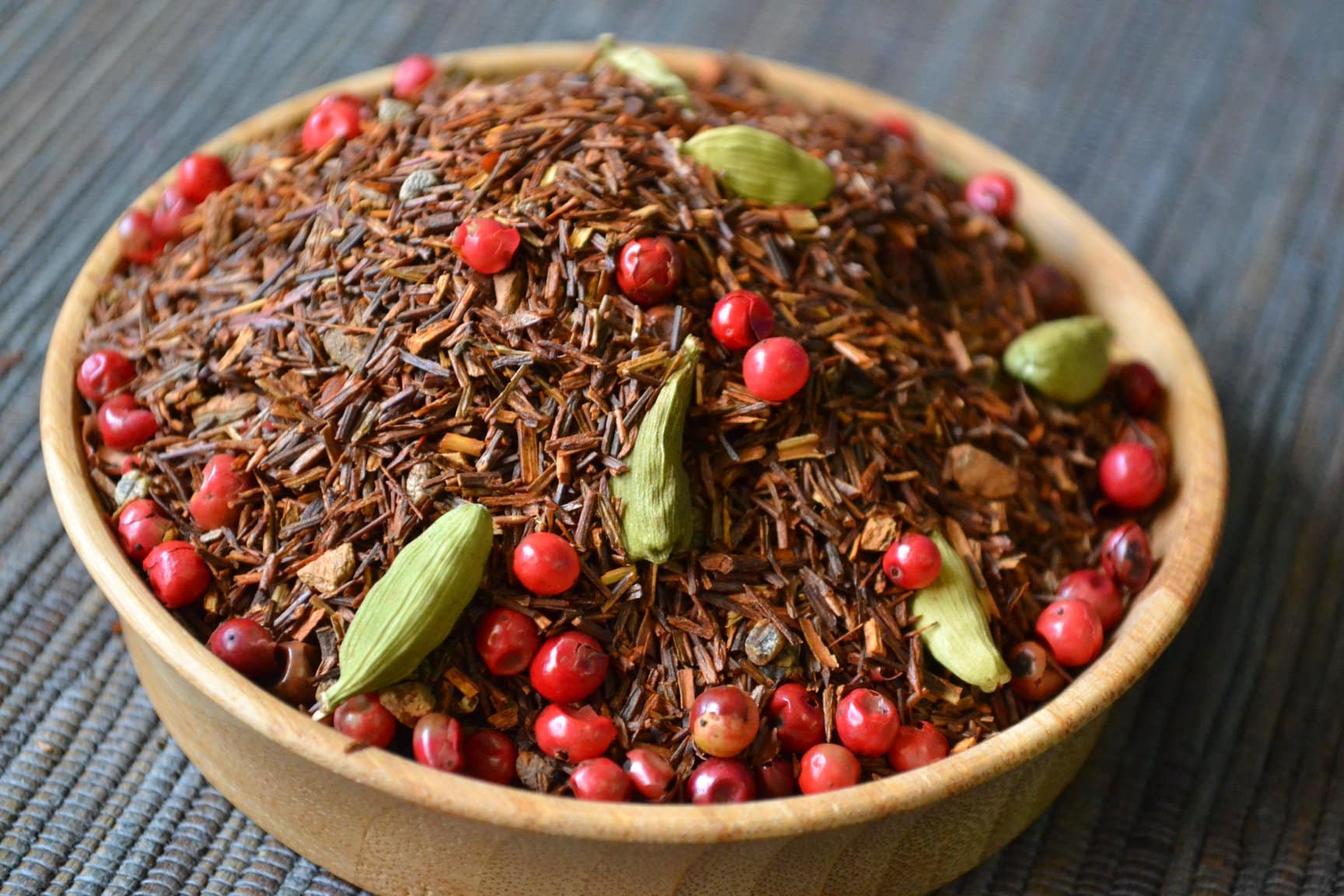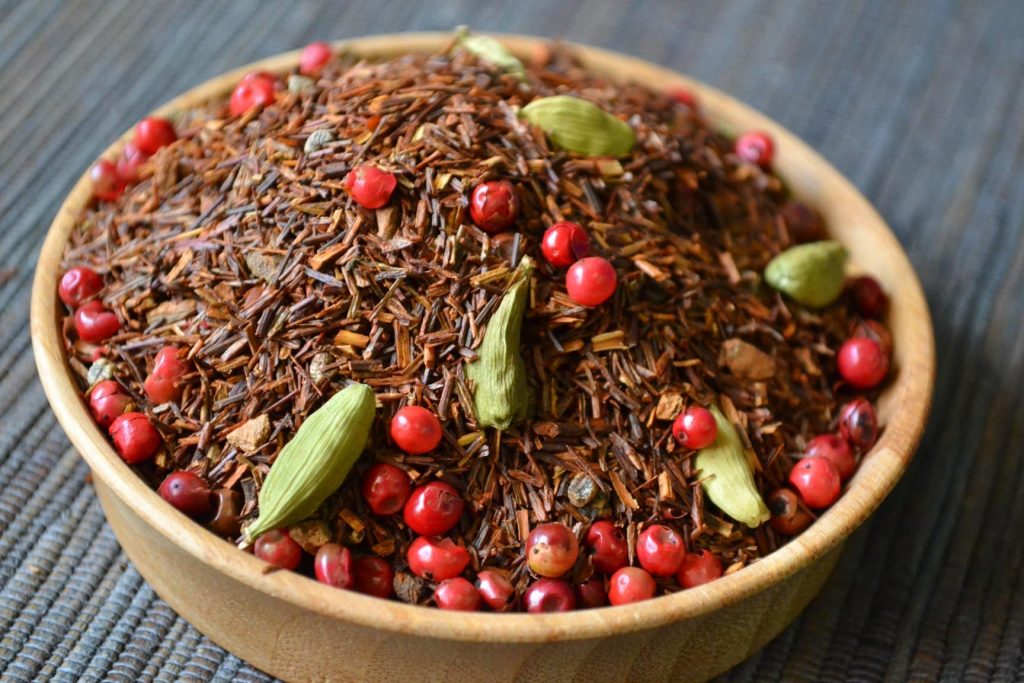 We highly recommend adding a stop at the Atlantic Spice Company to your itinerary while you are visiting the Cape. No matter what your interest in the kitchen is, you are sure to find a delightful piece in the shop for you or a loved one. Make your cooking and baking more flavorful this holiday season with the Atlantic Spice Company offerings! Visit their website to shop and remember they can ship you anything you need.
If you would like to recreate one of our recipes at home make sure you visit our Facebook page and purchase our best-selling cookbook!
Our #1 rated Chatham Inn is the perfect New England B&B for your getaway. Here you will be able to unwind, relax, and even enjoy some shopping therapy. In addition to being ideally located in downtown Chatham, we also offer a daily homemade full breakfast, afternoon tea, coffee & baked goodies, and the best concierge service in the area.