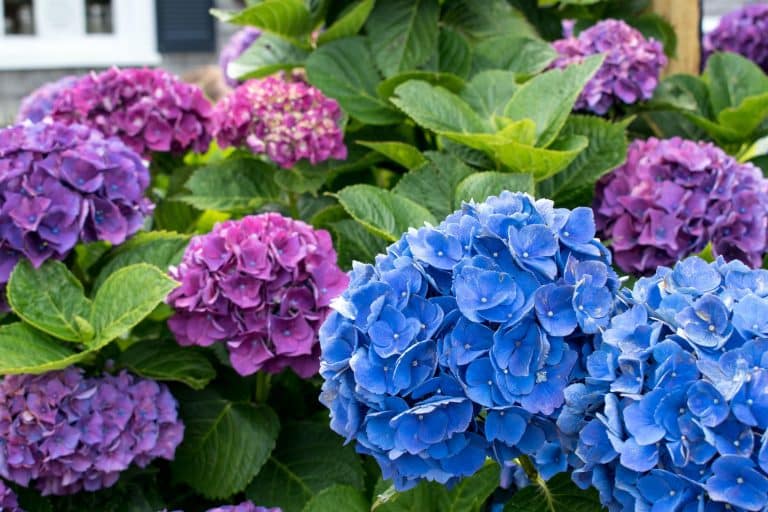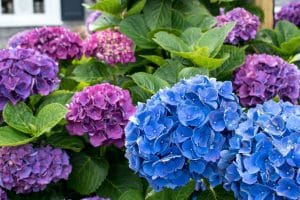 Compared to last year, Cape Cod's summer is shaping up to be as fun and full of amazing events as it was prior to the pandemic. Theatre, baseball, live music, and concerts are promising to keep you busy and entertained all summer long. Check out this amazing fun-filled calendar of events that you can enjoy this summer.
Cape Cod Hydrangea Festival July 9-18
This 10-day festival's main attractions are the daily tours of private gardens, each designed and maintained by individual homeowners. Tours of these unique private spaces are $5 per person per garden. Enjoy workshops and lectures presented by leading international horticulturalists, take a class to learn proper hydrangea pruning techniques, or watch painting demonstrations by renowned local artists. Also, make sure you visit the Heritage Museum and Gardens in Sandwich to enjoy their beautiful landscapes with many blooming hydrangeas. Visit Chatham Potters in town to buy a hydrangea-inspired keepsake!
Arts in the Park July & August
Colorful whales designed by local artists will be on display on the front lawn of Kate Gould Park in Chatham. Visitors can also "hunt" for oars customized by local artists in the shops on Main Street. Each person turning in a complete booklet will receive a prize. Scavenger hunt booklets are available at the Chatham Chamber booth on Main Street. The whales and oars will be auctioned to benefit the Chatham Chamber and Lodging Association.
The Chatham Chamber of Commerce and Merchants Association brings you a night of live music and entertainment on Main Street every Monday night in July and August.
Clambakes at the Beach House Grill July & August
Kick-off the summer season with a night on the beach where you can enjoy a traditional New England Clambake. Feast on lobster, corn, potatoes, and, of course, clams while enjoying the ocean breeze and stunning views of the ocean. All seafood is locally caught around Chatham, and all of the produce is sourced from Chatham Bars Inn's Farm. Reservations are required.
50th Annual Festival of the Arts August 20-22
Cape Cod's premier fine arts and crafts festival showcase beautiful work from 120 artisans. Exhibitors from around the country showcase one-of-a-kind pieces, including clothing, jewelry, fine woodworking, art, ceramics, and glass. Food trucks and an ice cream van will offer delicious fares. It's a short 10-minute walk from the Inn.
The Chatham Orpheum is now open playing popular doorbusters and old classic movies daily. Also, check the list of events they have this summer; I am of Chatham Book Signing, The Hungry Traveler Series, and the Local Artist series. They happen each month and the theatre will screen documentaries and interviews with local artists as well as discuss their works and creative processes with them in person.
Cape Cod's premier entertainment venue and home to top Broadway talent, internationally touring cabaret artists, and stand-up comics. The Art House in Provincetown, MA, is the original home to the internationally acclaimed Broadway at The Art House concert series hosted by Sirius XM radio star Seth Rudetsky, which premiered in 2011. The series has since traveled to cities around the country. The Broadway roll-call of stars who have graced the "Broadway" series' stages reads like a Tony Awards Who's Who: Audra McDonald, Patti LuPone, Kristin Chenoweth, Neil Patrick Harris, Matthew Broderick, Sarah Jessica Parker, Rosie O'Donnell, and many more.
Hyannis Sounds Summer Concerts July & August
Named after the body of water, Hyannis Sound is a professional a cappella group based here on Cape Cod. To this day, the group carries a one-of-a-kind tradition that started in 1994; 10 college-aged singers from across the country come together to spend the summer on Cape Cod making incredible music and unforgettable memories. The Hyannis Sound's weekly concerts series takes place in four distinct churches/outdoor venues up and down the Cape. The series started in June and will continue until the end of August. Enjoy the live concert in Chatham every Tuesday at 7:00 p.m. at St. Christopher's Episcopal Church on Main Street.
For over 60 years the Melody Tent has been presenting world-class entertainment on Cape Cod. This is one of only two continuously operated tent theatres in the United States. One of the most popular destinations for patrons and performers alike during the summer months on Cape Cod. The Melody Tent provides a relaxed ambiance and intimate theatre experience where every seat is within 50 feet of the rotating stage. There are no bad seats! Check out their event schedule and make sure you book in advance!
Truro Vineyards Summer Live Concerts July & August
Visit Truro Vineyards to sample their delicious wines and enjoy live music on their beautiful property. Check the calendar for their weekly performances of Jazz, blues, and R&B. The Twenty Summers Concerts at Truro Vineyards are intimate and COVID-safe outdoor shows with a full bar and the delicious eats of Blackfish's Crush Pad food truck. The price is $30 and the show starts at 8 p.m.
Evenings at Salt Pond Visitor Center July & August
The Cape Cod National Seashore is hosting free evening events at the Salt Pond Visitor Center. End your day the perfect way, with music, performance events, and presentations at the outdoor amphitheater on the shores of Salt Pond. Events are held every Tuesday at 7:00 p.m. July through August. Bench and lawn seating are available, picnicking is welcome and bug spray is suggested. In the event of rain outdoor programs are moved indoors.
Cape Cod Baseball League July & August
This is the premier amateur baseball league in the nation since 1885. See the MLB stars of tomorrow throughout the summer Cape-wide, and admission is free.
Whether you are vacationing with your partner, with family, or friends, Cape Cod offers a wide variety of special events, many of which are free and require no advance planning. In addition to our beautiful beaches, outstanding seafood cuisine, and quaint little villages on the Cape, there is something for everyone from festivals to theatre to sports. And when it comes to choosing where to stay on Cape Cod, Chatham is the best town located in the middle of the peninsula making it possible to see and participate in every event and festival this summer! The Old Harbor Inn is the perfect New England Inn for your summer getaway. Ideally located in downtown Chatham our 12-room Inn is the perfect place to unwind and relax after a fun-filled day on Cape Cod.