The holidays are fast approaching and the shopping season is upon us. Now is the time to support small local businesses and take advantage of all the special offerings they will have this holiday season! During this year we all experienced the advantages and convenience of online shopping so there is no excuse to not support local businesses. They all have an online presence, offer free shipping, and great bargains during the holiday season. You can shop Black Friday, Cyber Monday, Small Biz Saturday from the comfort of your home in your pajamas while sipping hot cocoa.
Small businesses are essential to the economy. They create local jobs, opportunities, and growth. Buying local and partnering with local businesses is part of what makes our Inn so special. We love welcoming guests with locally made chocolates, wines, and surprising you with gift certificates to shop at local shops.  Our economy runs on small businesses just like ours.
Chatham offers an exceptional number of unique shops to find the perfect gift or memento that will remind you of your trip to the Cape. Whether you're seeking an unusual souvenir, a T-shirt, fine art, jewelry, or specialty foods, you are sure to find it at one of our many shops.  Chatham has become a shopping destination for browsers and buyers alike, from Cape Cod and beyond. The unique Chatham town center offers a walkable 1 mile stretch of upscale stores, galleries, and boutiques that everyone will enjoy. Since we are located in downtown Chatham within walking distance to all the shops, we wanted to break down all of our favorite, walkable, must-shop stores for our guests. When you are ready to take a break from the beach, make sure you visit these amazing shops.
Chatham is one of the most walkable towns on Cape Cod and the best way to get around on Main Street is on foot. Visitors and locals alike are enchanted by the picturesque shops and galleries. There are a wealth of retailers to choose from, so here are some of our favorite shops on Chatham's famous Main Street:
Yankee Ingenuity is a gallery and gift shop that offers unique gifts, jewelry, housewares, games, books, and art, featuring work by Cape Cod artists and artisans. Check their amazing collection of sculptures, lamps, clocks, vases, whimsical folk art, and lots of other cool stuff that will make the perfect gift for Christmas or a new addition to your home décor.
For nearly three decades, Chatham Pottery has been making and hand-painting high-fired stoneware inspired by the one-of-a-kind beauty of Cape Cod. Check out their beautiful hydrangea pattern collection that is elegant but functional. All pieces are made in Chatham.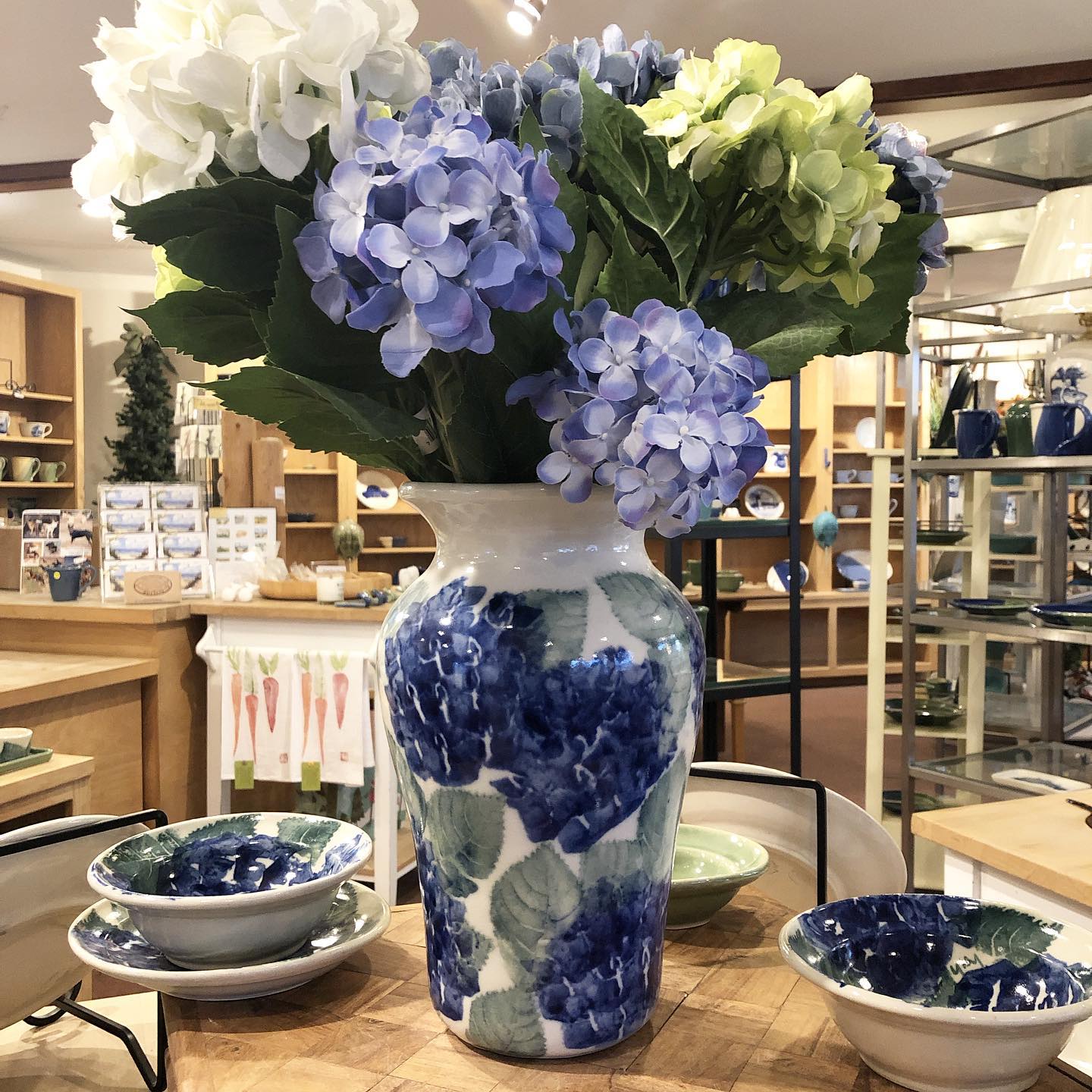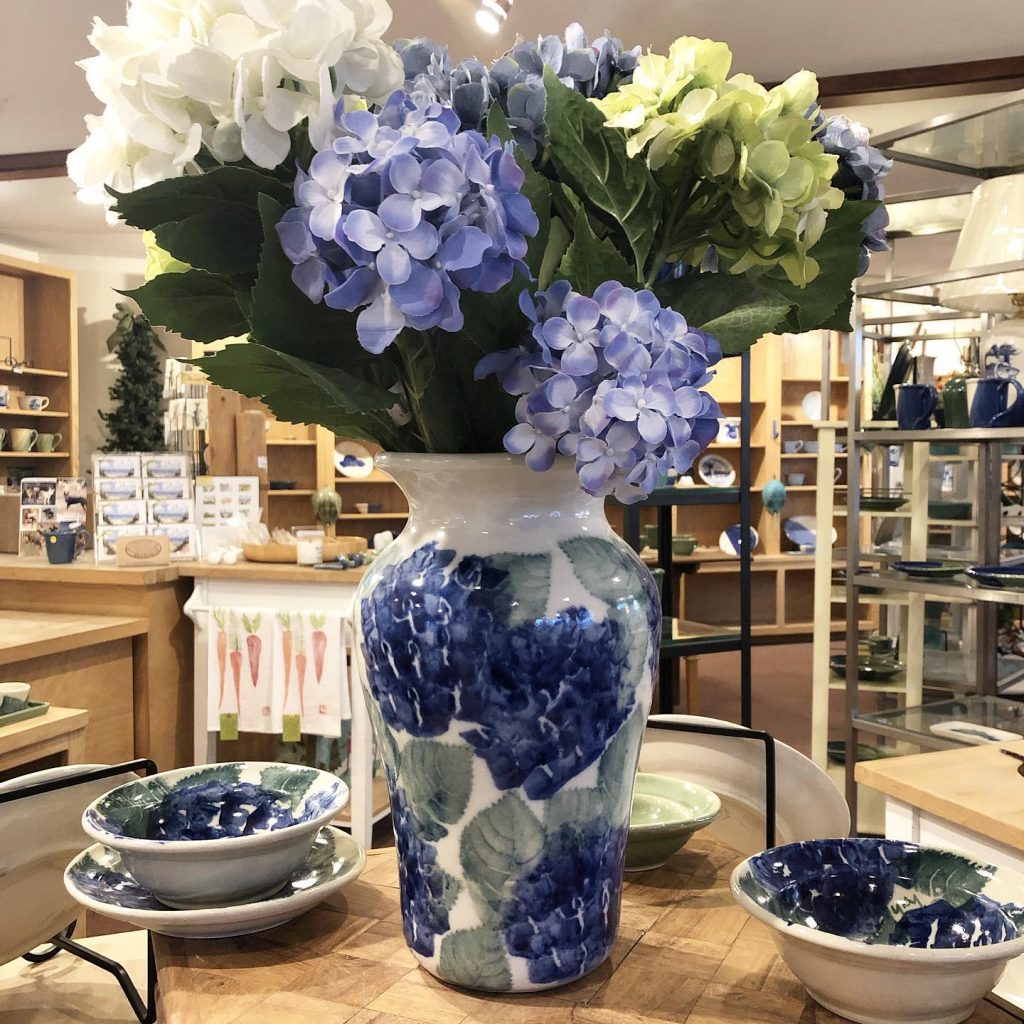 Every trip to Chatham should include a visit to the Mayflower. The shop has been a staple in the Chatham community since 1885 and it was the place to go for newspapers/magazines, gifts, souvenirs, and stationery. The modern Mayflower is now home to unique and distinctive treasures of exceptional quality. You can find special home accent pieces, home décor unique gifts, and unusual greeting cards.  They work with local artists to bring distinct and exclusive pieces to their customers.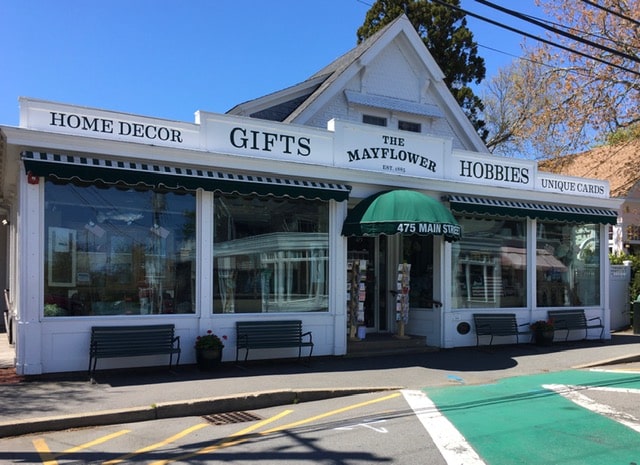 Tale of the Cod offers a vast selection of gifts, furniture, and home accessories. Some of the items you will find include Mariposa, Simon Pearce, Vietri, Wedgwood, Vera Bradley, and much more! They also carry jewelry, fashion accessories, ornaments, table linens, and pottery. Many of the items are handcrafted by local artisans. They carefully select their vendors in order to provide top quality, unique, and trendy products.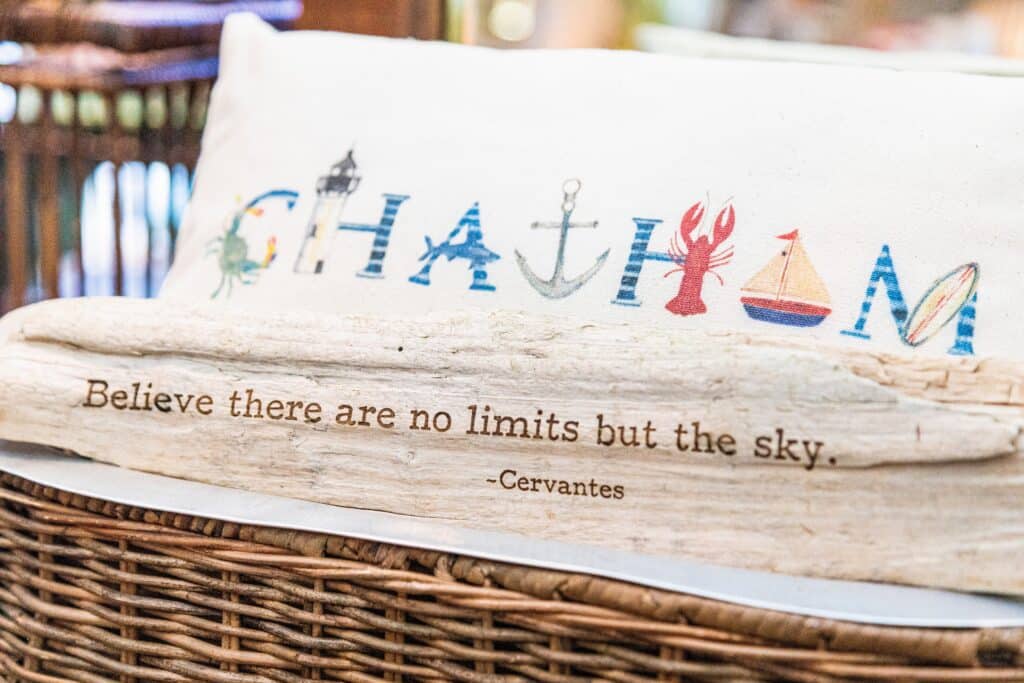 If you are looking for fun Cape Cod apparel, then the Chatham Clothing Bar has you covered. Along with Cape Cod themed clothing, you can find accessories and gifts for all ages. We love their cozy oversized Chatham sweatshirts.
This local shop brings the highest quality artisanal extra virgin olive oils, balsamic vinegar, and other regional gourmet food products to Cape Cod. The Italian word Gustare translates into English as. "to taste, to enjoy, to savor". Their oils and vinegar make for a healthy and thoughtful holiday gift.
Chatham Candy Manor has been a staple in the Chatham community for over 65 years! They are well known for their delicious, hand-dipped chocolates and homemade fudge. By far the best chocolatier on the Cape! Try their fantasy fudge and the handmade candy canes!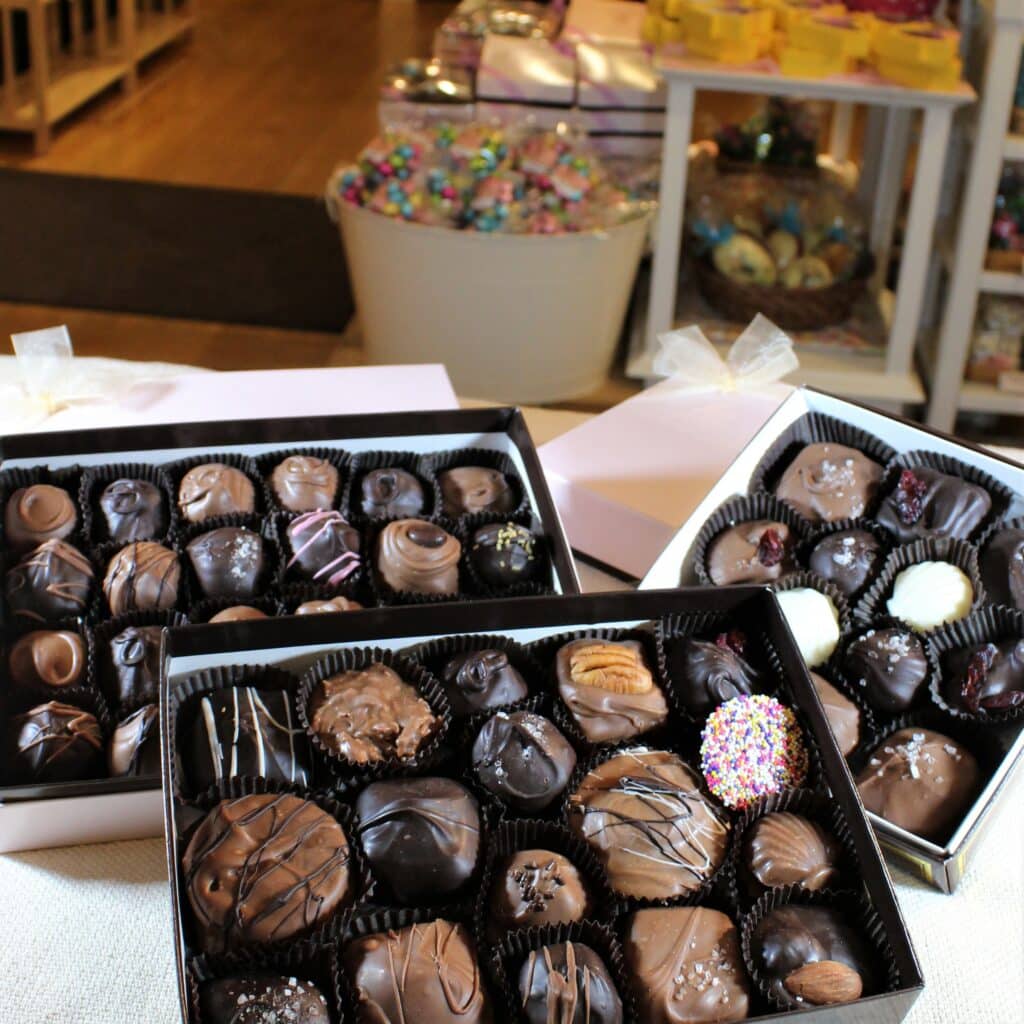 Maps of Antiquity is a unique shop in town that offers over 18,000 antique worldwide maps, prints, nautical charts, engravings, custom work, appraisal, and framing.  Find a thoughtful gift or the perfect map to fill that blank wall space in your home. Check out their extensive website!
The Artful Hand has developed a reputation both locally and internationally for curating imaginative gifts, unique jewelry, and one-of-a-kind items for collectors and design enthusiasts alike. With a deep-rooted dedication to American artists and craftsmen, every item sourced for the Artful Hand has a rich story and history to tell.
The Old Harbor Inn is the perfect place to come back and unwind after a full day of shopping on Main Street in Chatham, MA. Our luxury and comfortable rooms provide a private, quiet, and calm environment so you can refresh and recharge. While we are close you can purchase our gift cards and give the gift of vacation and have something to look forward to in 2022. Do not forget to check out our Gift Shop on our Facebook page!
All of the above stores can be found online and they ship nationwide!