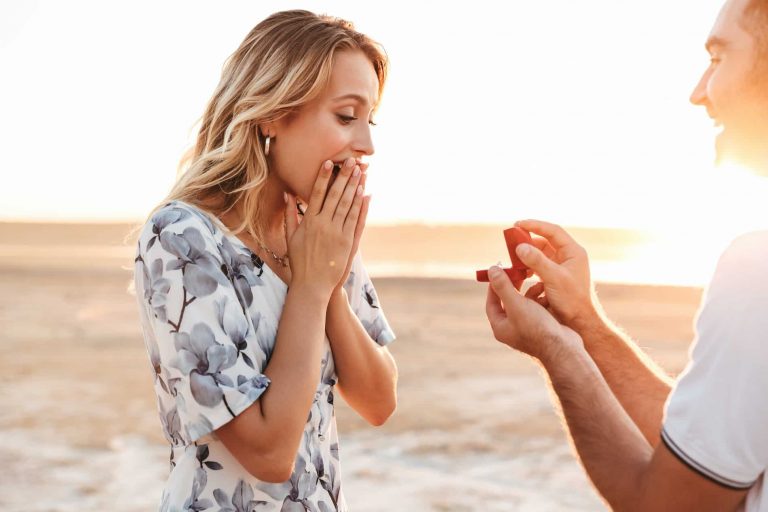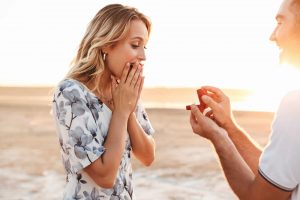 Is it time to take that next big step in your relationship? To ask your partner to be your one and only for the rest of your lives? Cape Cod is the perfect backdrop to making this event one of the most memorable in your lives. There are so many options to choose from to suit everyone's most romantic fantasies.
Start off your surprise weekend by checking into your luxurious room at The Old Harbor Inn located in downtown Chatham, MA. Delight your sweetheart by adding one of our packages to your reservation, check out our Engagement Escape Package. You can also add – wine, chocolates, a cheese plate, red roses, specialty cake, balloons; whatever your heart desires. Settle into your room and shake off the drive, then get ready for the beginning of your evening.
Why not start off the evening with a sunset stroll on the beach? Skaket Beach or Rock Harbor are ideal spots to experience one of the Cape's famous sunsets, just a short 10-minute drive from the Inn. Keep an eye out for seals playing in the water, and the gull cries are sure to enhance the seaside experience. When the sun touches the water, that moment is perfect to pop the question. A little closer spot would be Hardings Beach, just five minutes drive from the Inn. There are amazing sunset views and it's a beautiful place to create that magic spell to propose.
Head to dinner at one of the beautiful restaurants nearby to enjoy a candlelit dinner. Have dinner overlooking the water at Stars at Chatham Bars Inn for a delectable meal. The Ocean House in Dennis Port offers one of the best waterfront dinings on Cape Cod, so you are surrounded by the beautiful ocean views as you partake of some of their seasonal menu offerings. If you want somewhere that you can walk to, the Impudent Oyster is just a few minutes' walk down Main Street from the Inn. Perhaps this is the right place to drop to one knee – a sweeter moment than any dessert could create.
Come back to the Inn to celebrate your night. Enjoy the ambiance of our firepit and the starlight with a glass of local wine and some of our delicious pastries. Let us know in advance of your plans, and we can provide you with a chilled bottle of champagne to really celebrate the night.
Cape Cod offers an unprecedented selection of wonderful places to say "I do". Our quiet, intimate rooms offer the perfect comfort and luxurious amenities to enhance your Cape Cod proposal. Browse our wonderful packages and select your favorites to add to your stay with us. Make your proposal magical here at The Old Harbor Inn today! We would be honored to help you prepare for your special day, so call us today at 508-945-4434 to start planning the most romantic night of your lives.