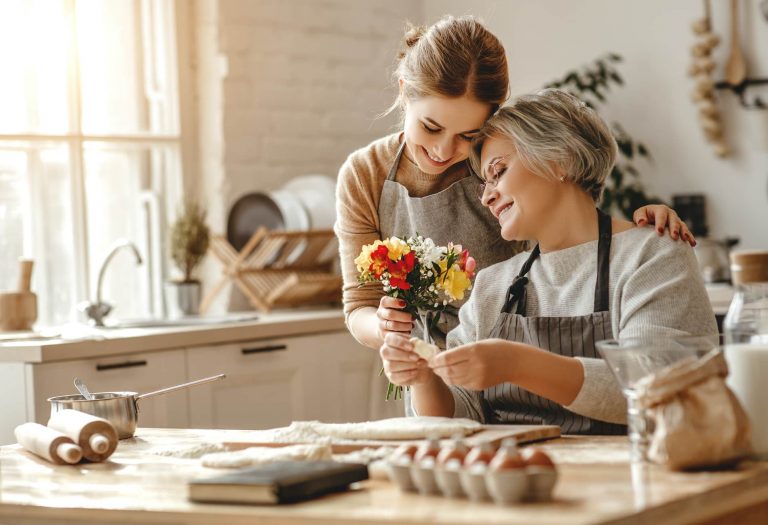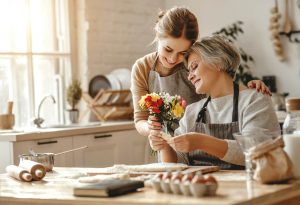 Remembering Mothers has always been part of many cultures dating back to celebrations of mothers and motherhood during Greek and Roman times, who held festivals in honor of the mother goddesses Rhea and Cybele, but the clearest modern precedent for Mother's Day is the early Christian festival known as "Mothering Sunday." Here are 5 fun facts you might not know about Mother's Day and its origin:
1. Mother's Day is celebrated all over the world
Once a major tradition in the United Kingdom and parts of Europe, this celebration fell on the fourth Sunday in Lent and was originally seen as a time when the faithful would return to their "mother church"—the main church in the vicinity of their home—for a special service.
Over time the Mothering Sunday tradition shifted into a more secular holiday, and children would present their mothers with flowers and other tokens of appreciation. This custom eventually faded in popularity before merging with American Mother's Day in the 1930s and 1940s.
2. Mother's Day started as an anti-war movement
Another precursor to Mother's Day came from the abolitionist and suffragette Julia Ward Howe. In 1870 Howe wrote the "Mother's Day Proclamation," a call to action that asked mothers to unite in promoting world peace. In 1873 Howe campaigned for a "Mother's Peace Day" to be celebrated every June 2 following the Civil War in America.
3. Mother's Day officially began as a tribute to one woman
The official Mother's Day holiday arose in the 1900s as a result of the efforts of Anna Jarvis, daughter of Ann Reeves Jarvis. Following her mother's 1905 death, Anna wanted to honor her mother for all the work she and done with Mothers and their children so Anna Jarvis conceived of Mother's Day as a way of honoring the sacrifices mothers made for their children. She organized the first official Mother's Day celebration at a Methodist church in Grafton, West Virginia. After its success, Jarvis resolved to see her holiday added to the national calendar. Her persistence paid off in 1914 when President Woodrow Wilson signed a measure officially establishing the second Sunday in May as Mother's Day.
4. Mother's Day is a nearly $30 billion holiday in America
According to National Retail Federation data those who celebrate spend around $200 on mom. More people buy flowers for Mother's Day than any other time of year. Gift givers spend more than $5 billion on jewelry alone and nearly another $5 billion on that special outing. Then there's $843 million on cards, and $2.6 billion each on flowers and gift certificates, according to the data. Even though our modern Mother's Day has become more commercialized, the thought is still the same; celebrating Mom.
5. The White Carnation is the official Mother's Day flower
The white carnation became the official flower of the holiday shortly after Jarvis' own mother died. On May 10, 1908 — three years after that loss — Jarvis sent 500 white carnations to Andrews Methodist Episcopal Church in her mother's honor for that first Mother's Day celebration. Jarvis compared that flower's shape and life cycle to a mother's love. "The carnation does not drop its petals but hugs them to its heart as it dies, and so too, mothers hug their children to their hearts, their mother love never dying," she said in a 1927 interview. So if you're buying flowers for mom this year, consider the white carnation. After all, it's not about flowers, cards, gift cards, or jewelry — it's all about love.
If you are looking for the perfect gift for mom give her the gift of a vacation. She deserves more than anyone else some time for relaxation, pampering, and a change of scenery. Whether it's a weekend getaway, a mom-and-daughter adventure, or a spa retreat, mom will appreciate getting away. The Old Harbor Inn in Chatham on Cape Cod is the perfect place for mom to get away and get some much-needed R&R.