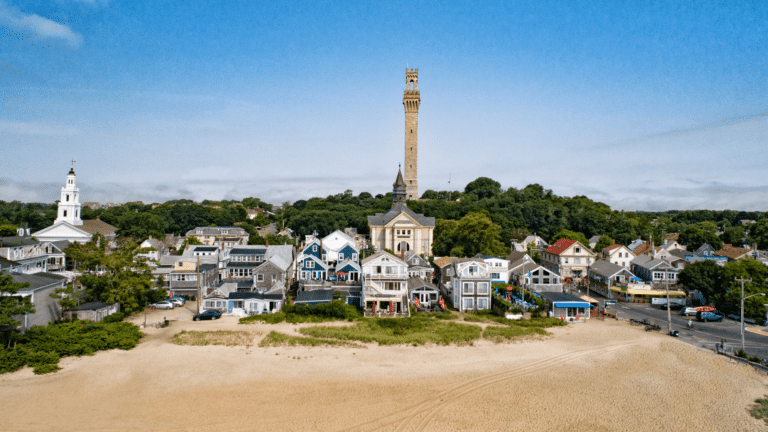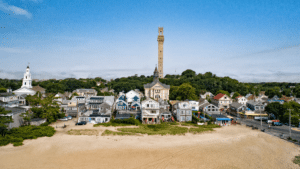 Cape Cod is home to a wealth of museums and cultural attractions, making it an ideal destination for history buffs, art lovers, and anyone looking to explore the region's rich heritage. And with our luxury Inn in Chatham located just a short walk or drive from many of the most popular museums on the Cape, there's no better place to stay while you're exploring all that this area has to offer.
One great way to get started on your museum tour is by taking part in Museum Mondays in May, a weekly event that takes place throughout the month of May. Various Cape Cod museums are open on a Monday and offer visitors no-cost admission to many of the most treasured cultural venues on Cape Cod. This makes it easy to explore some of the region's top museums without breaking the bank.
So what are some of the most popular museums on Cape Cod? Here are just a few of our favorites:
Heritage Museums & Gardens – located in Sandwich, this museum offers a variety of exhibits on art, history, a world-class antique automobile collection, and horticulture, as well as extensive gardens and grounds to explore.
2. Pilgrim Monument and Provincetown Museum – this museum in Provincetown tells the story of the arrival of the Mayflower Pilgrims to the New World. Exhibits highlight the town's rich maritime history, the early days of modern American Theatre, and the building of the monument. Visitors can also climb to the top of the monument for panoramic views of the area.
3. Whydah Pirate Museum – located in West Yarmouth, this museum showcases artifacts and exhibits related to the pirate ship Whydah, which sank off the coast of Cape Cod in 1717. Visitors can learn about the ship's history and the lives of the pirates who sailed it.
4. Cape Cod Museum of Natural History – located in Brewster, this museum is a great place to learn about the natural history and ecology of Cape Cod. Exhibits cover local flora and fauna, geology, and other topics related to the region's natural environment.
5. Woods Hole Science Aquarium – Located in Woods Hole, this aquarium is a great place to learn about the marine life of Cape Cod and the surrounding waters. Visitors can see a variety of species native to the area, including fish, marine mammals, and invertebrates.
6. JFK Hyannis Museum – this museum in Hyannis showcases the life and legacy of President John F. Kennedy, who spent many summers on Cape Cod. Exhibits cover Kennedy's family life, his political career, and his impact on American history.
7. Sandwich Glass Museum – located in Sandwich, this museum is dedicated to the history of glassmaking in the region. Visitors can see a variety of glass art and artifacts, including works by local artists and examples of antique glassware.
8. Atlantic White Shark Conservancy – This non-profit organization is dedicated to the study and conservation of great white sharks in the waters around Cape Cod. Visitors can learn about the behavior and biology of these fascinating creatures, and even take a shark cage diving trip.
9. Nantucket Whaling Museum – Located on the nearby island of Nantucket, this museum offers a fascinating look at the history of whaling in the region. Exhibits cover the economics and culture of the whaling industry, as well as the biology of whales themselves.
10. Toad Hall Classic Car Museum: located in Hyannis Port, the Toad Hall Classic Car Museum features over 50 classic cars and motorcycles from various eras. The museum is a must-visit destination for car enthusiasts and offers visitors a unique glimpse into the history of classic cars in America.
And don't forget about the local Chatham museums! The Atwood House & Museum and the Chatham Marconi Maritime Center are just a short distance from our Inn, offering a fascinating glimpse into the history and culture of our charming seaside town.
So if you're looking for a great way to explore Cape Cod's rich heritage and cultural offerings, there's no better place to stay than our luxury Inn in downtown Chatham on Cape Cod. There's always something new to discover and our convenient location puts you right in the heart of the action. Call us today at 508-945-4434 and book your stay at the Inn!