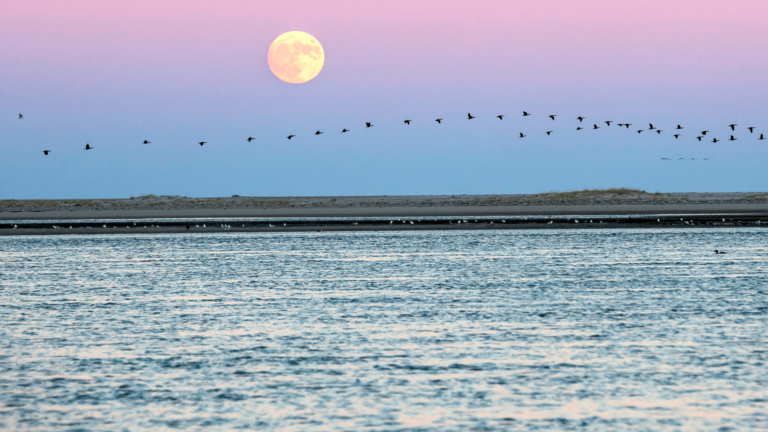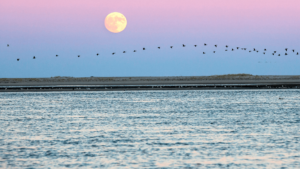 Nestled on the stunning shores of Cape Cod, Chatham, Massachusetts, offers an irresistible blend of natural beauty, cultural experiences, and coastal charm. As summer arrives, this idyllic town becomes a haven for adventure seekers and relaxation enthusiasts alike. Join us as we explore the best things to do in Chatham this season, from lively concerts and cultural events to beachside yoga and mouthwatering seafood.
Chatham Band Concerts: A Melodic Journey on Friday Nights
Immerse yourself in the enchanting tunes of the Chatham Band at Kate Gould Park. Every Friday night at 8:00 pm, these talented musicians create a symphony of sound that fills the air with joy. From classic compositions to contemporary melodies, the Chatham Band concerts are a true delight for music lovers of all ages.
Mondays on Main: Vibrant Nights of Entertainment
Experience the vibrant energy of Chatham's Main Street during "Mondays on Main." From July 3 to August 28, 2023, every Monday night from 5:30 to 8:30 pm, the street comes alive with live music, live performances, and an array of talented artists. Take a leisurely stroll, browse the shops, and immerse yourself in the lively atmosphere that makes Mondays on Main an unforgettable experience.
Chatham Lighthouse Tours: Unveiling Maritime History
Delve into Chatham's rich maritime heritage with a tour of the iconic Chatham Lighthouse. Every Wednesday from 1:00 to 3:30 pm, knowledgeable guides will lead you through the fascinating history and captivating stories behind this historic landmark. Climb to the top for panoramic views of the coastline and gain insights into the life of a lighthouse keeper.
Hyannis Sound & Cape Harmony: Harmonious Performances
Prepare to be captivated by the remarkable vocal harmonies of Hyannis Sound and Cape Harmony. These talented a cappella groups bring their incredible performances to Chatham, showcasing their musical prowess and infectious energy. Catch their shows at various venues throughout the summer and be ready to be amazed by their talent.
Arts in the Park and Oars in the Stores: Celebrating Creativity
Immerse yourself in Chatham's vibrant arts scene through the Arts in the Park events. Local artists showcase their creativity through captivating exhibits and interactive demonstrations. Additionally, don't miss the unique Oars in the Stores event, where wooden oars are transformed into stunning works of art, displayed in local shops. These events celebrate the town's artistic spirit and offer a unique opportunity to appreciate local talent.
Beach Yoga at Chatham Lighthouse Beach: Serenity by the Sea
Find inner peace and rejuvenation with beach yoga at Chatham Lighthouse Beach. Daily sessions from 7:30 to 8:45 am allow you to start your day in harmony with the soothing sounds of the ocean. Experience the gentle embrace of the sea breeze and let the beauty of the surroundings enhance your yoga practice.
Cape Cod Baseball League: America's Pastime on Display
Catch the excitement of America's favorite pastime at Veterans Field in Chatham. The Cape Cod Baseball League brings together top collegiate players from across the country, showcasing their skills in a friendly and competitive environment. Cheer on the Chatham Anglers and experience the joy and tradition of baseball on Cape Cod.
Beaches and Seafood: Indulge in Coastal Delights
No visit to Chatham would be complete without savoring the pristine beaches and delectable seafood. Spend a day relaxing on the sandy shores, whether it's the iconic Lighthouse Beach, the family-friendly Oyster Pond, or the peaceful Harding's Beach.
When planning your unforgettable summer adventure to Chatham, MA, there's no better place to stay than our #1 rated bed and breakfast. Our central location puts you in the heart of all the action. Whether you're attending the Chatham Band Concerts, exploring the vibrant Main Street during Mondays on Main, or embarking on the Chatham Lighthouse Tours, you'll find yourself just steps away from the excitement.
What truly sets us apart is our commitment to exceptional hospitality. From the moment you step through our doors, our friendly and attentive staff will cater to your every need, ensuring that your stay is truly memorable. Whether it's personalized recommendations for local attractions or assistance with making reservations, we go above and beyond to ensure that your experience with us is nothing short of extraordinary.
So, why settle for anything less than the best when planning your summer getaway in Chatham, MA? Book your stay with us today and let us make your Chatham experience one to cherish forever.