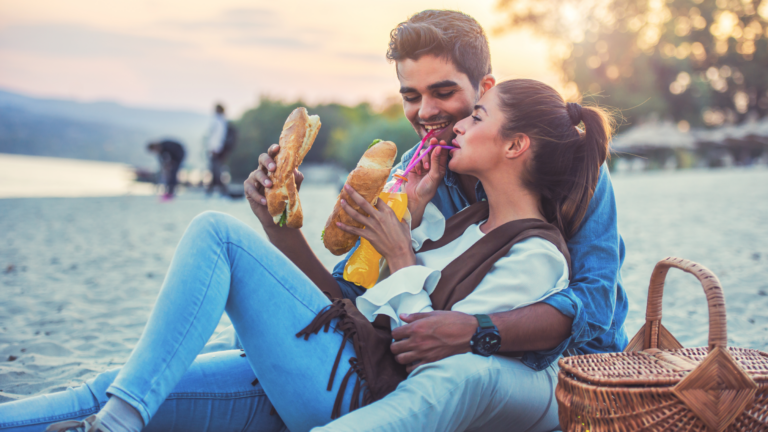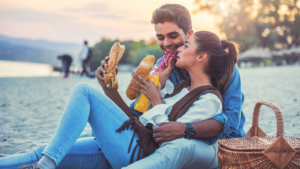 Nestled along the picturesque coastline of Massachusetts, Cape Cod offers not only stunning vistas but also a delectable culinary scene. For those looking to savor quick yet scrumptious meals, the Cape boasts an array of grab-and-go sandwich shops that are bound to satisfy your cravings. Many of our guests often seek recommendations for places to grab sandwiches to bring to the beach for a delightful picnic. So here are the top 5 Grab and Go Sandwich Shops on Cape Cod, each offering fast service, delicious sandwiches, and the perfect options for your beachside feast.
1. Chatham Cookware
When it comes to packing the perfect beach picnic, Chatham Cookware in the heart of Chatham village is a go-to choice. Their carefully crafted sandwiches are not only delicious but also convenient for your seaside escapades. Try the "Salty Lama" a homemade chicken salad sandwich, "The Buoy" tuna salad sandwich or the mouthwatering "Bathing Beauty".
2. Chatham Village Market
For beachgoers seeking variety and convenience, the Chatham Village Market is a must-visit destination. With its wide range of grab-and-go sandwiches, this market is designed to cater to all tastes, making it a perfect stop before your beach picnic. As guests inquire about quick-service options that don't compromise on flavor, the market's assortment of options, from gourmet turkey creations to hearty roast beef delights, ensures that your beach picnic will be both satisfying and memorable.
3. Corner Store
When beach enthusiasts inquire about the best sandwiches to enjoy while soaking up the sun, the Corner Store often tops the list. Renowned for its creativity and commitment to quality, this eatery offers the best burritos and paninis in the area that are as innovative as they are delicious.
4. PB Boulangerie & Bistro
For a touch of French elegance on Cape Cod, PB Boulangerie & Bistro in Wellfleet is the place to be. This charming bakery and bistro combines traditional European techniques with locally sourced ingredients to craft sandwiches that are a true culinary delight. From their croissant-wrapped delights to their artisanal baguette creations, PB Boulangerie & Bistro elevates the grab-and-go experience to a gourmet level.
5. Pain D'Avignon Restaurant and Boulangerie
Rounding off our list is the renowned Pain D'Avignon Restaurant and Boulangerie in Hyannis. This establishment seamlessly blends the art of breadmaking with the creation of exceptional sandwiches. Their menu offers a tantalizing array of options, from classic French sandwiches to hearty New England-style classics.
Cape Cod's culinary landscape is a treasure trove of flavors waiting to be explored, and its grab-and-go sandwich shops offer a delightful way to experience this diversity. From the diverse options at Chatham Village Market to the European elegance of PB Boulangerie & Bistro, these establishments offer fast service, delectable sandwiches, and the perfect accompaniments for your beachside picnic.
And if you're looking to enhance your Cape Cod experience further, consider staying at The Old Harbor Inn. Our charming Inn not only provides a cozy and inviting place to rest but also serves as an ideal base for your culinary adventures. Just steps away from the Cape's stunning beaches and a short drive from these top grab-and-go sandwich shops, The Old Harbor Inn offers convenience and comfort, ensuring that your beach picnic is just one part of a memorable Cape Cod getaway.