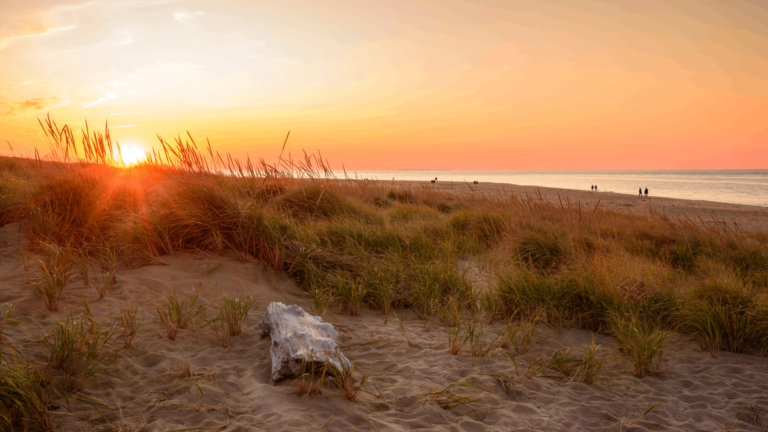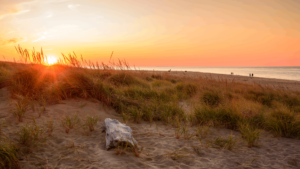 Ask any Cape Codder their favorite month, and most will enthusiastically proclaim, "September!" It's the time of year when the crowds have dwindled, the weather remains inviting, and the Cape exudes a special charm known as the "Secret Summer." If you're considering a September escape to this picturesque coastal paradise, there's no better place to stay than The Old Harbor Inn in Chatham – our #1-rated bed and breakfast embodies the essence of this magical season. Let's dive into the five reasons why Cape Cod's "Secret Summer" is a must-experience, and why The Old Harbor Inn is your ultimate home away from home.
Tranquil Beaches and Pleasant Weather
Cape Cod's beaches are legendary, and in September, they transform into serene sanctuaries. The warm summer sun lingers, allowing you to savor leisurely beach walks, sunbathing, and refreshing dips in the Atlantic Ocean. As the temperature cools slightly, the weather becomes ideal for outdoor exploration, ensuring that you can make the most of Cape Cod's natural beauty without the bustling summer crowds. Another perk is that most beaches across the Cape no longer require fees and have ample parking.
Vibrant Foliage and Scenic Beauty
September ushers in a gradual change in the Cape's landscape as foliage shifts to brilliant shades of red, orange, and gold. The serene beauty of the Cape Cod National Seashore and the enchanting Cape Cod Rail Trail are even more captivating against this colorful backdrop. Embark on scenic drives, cycling adventures, or leisurely walks to fully immerse yourself in the stunning natural scenery that Cape Cod offers during its "Secret Summer."
Local Events and Authentic Culture
Cape Cod comes alive in September with a myriad of local events that celebrate its unique culture. From charming fairs to lively festivals, there's a sense of community and authenticity that permeates the air. Embrace the Harwich Cranberry Arts & Music Festival, revel in the festivities of the Chatham Fine Arts & Crafts Festival, and indulge in the succulent delights of the Cape Cod Brew Fest. These events offer a chance to connect with locals and experience Cape Cod's vibrant spirit firsthand.
Wildlife Encounters and Whale Watching
September is a prime time for witnessing the majestic migration of whales along Cape Cod's shores. As these awe-inspiring creatures make their journey south, you have a remarkable opportunity to embark on a whale-watching adventure that's nothing short of awe-inspiring. The Cape's waters become a natural theater where you can marvel at the spectacle of nature up close and personal.
Culinary Delights and Savory Treats
Cape Cod's culinary scene is a treasure trove of fresh seafood and local delicacies. In September, the region's eateries beckon with shorter wait times and a greater chance to savor the flavors that make Cape Cod unique. From the iconic clam chowder to the delectable lobster rolls, your taste buds are in for a treat as you explore the diverse and delicious offerings of the Cape.
Make Your Stay Extraordinary at Chatham's Best-Kept Secret
 Just a short walk from Chatham's charming Main Street lies the perfect place to complete your Cape Cod escape: The Old Harbor Inn. Our charming bed and breakfast offers exquisite rooms, top-notch hospitality, and proximity to local attractions. We are committed to ensuring your stay is truly exceptional. From personalized concierge services to recommendations on the best local experiences, your time at The Old Harbor Inn will be marked by warmth and hospitality. Don't miss the opportunity to explore Cape Cod's "Secret Summer" this September and enjoy all that this captivating destination has to offer. Book your stay today!