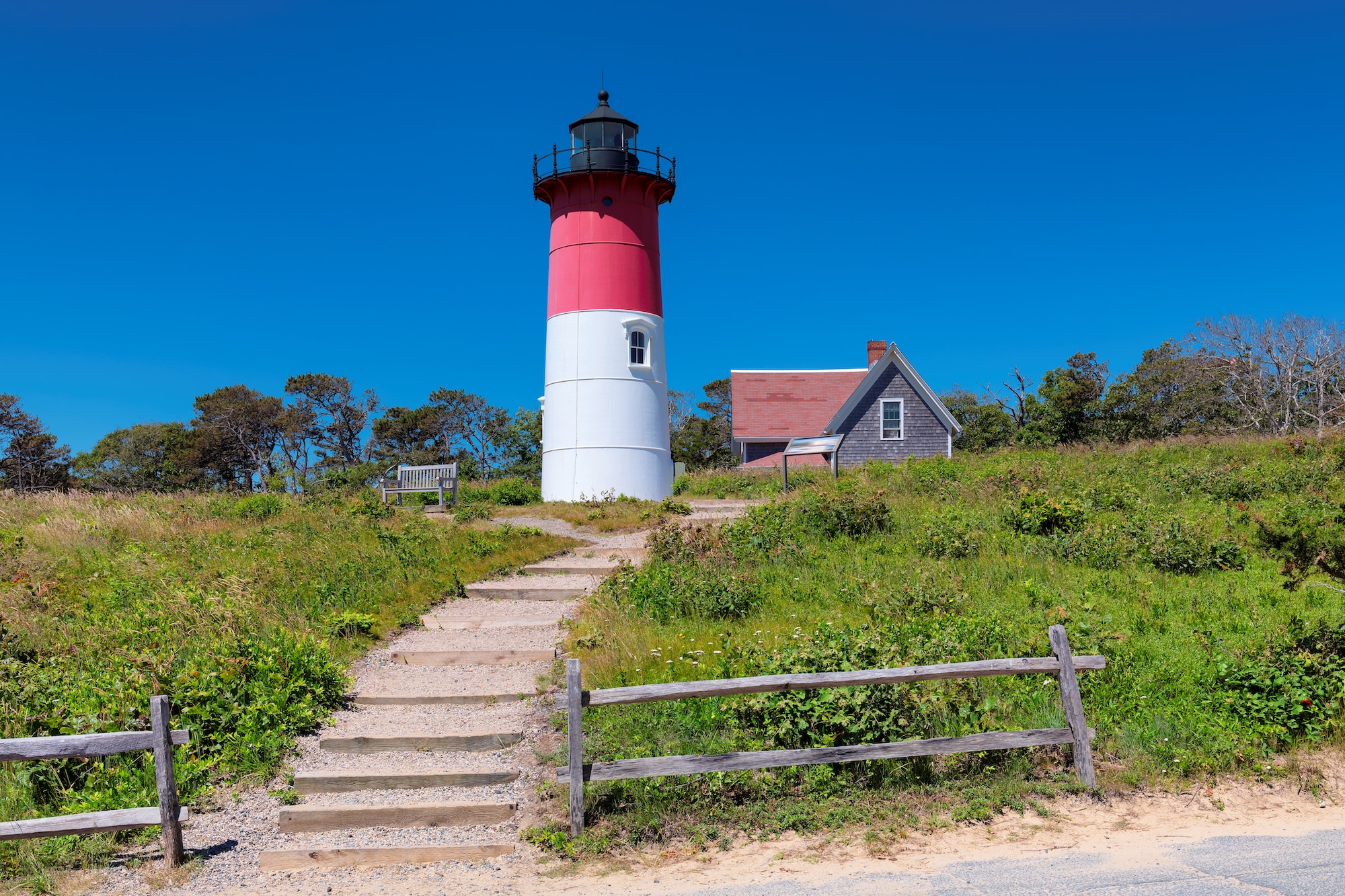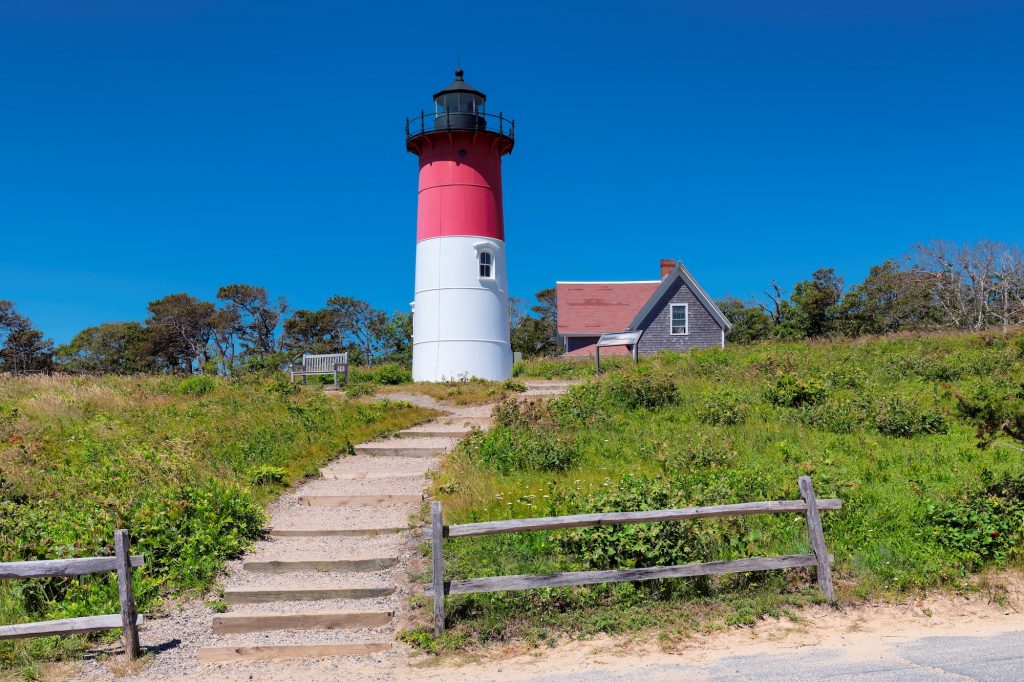 As we approach our opening date, all of our guests want to know what there is to do during their stay with us. What places are open beaches, restaurants, shops, etc.? There are lots of places to visit and many fun ways to fill your day during your visit to beautiful Cape Cod.
If you want a leisurely walk to start off your day, you can take a self-guided tour around Chatham. If you are a nature lover, there is a two-mile walk that takes you by 15 notable trees, starting with a magnificent Horsechestnut tree in front of Eldridge Library and ending by one of our favorite trees in town – an absolutely majestic Copper Beech. If you are more interested in history, there is an excellent self-guided tour around the historic sites in Chatham. There are 11 markers around the village, from the heart of downtown where gatherings were held to the Marconi Maritime Center, even to the Fish Pier where you will probably catch a glimpse of some of our famous seals.
The Cape Cod National Seashore beaches and trails are open. A tank away destination from major cities in Massachusetts, New York, and Connecticut the National Seashore beaches are the place to be this summer. Take some time off and find peace in nature! Try one of the many beautiful hikes, or take a picnic lunch to the beach and enjoy the sea breeze and sound of crashing waves. The beaches in Chatham are open as well, so you can take your complimentary beach towels and chairs and go layout in the beautiful sunshine at Oyster Pond or Lighthouse Beach. The trails are also open at the Monomoy National Wildlife Refuge. This is a great spot for bird watching and for an easy walk through some gorgeous scenery.
A great way to take in all of the beautiful seascapes is to take a driving tour of the lighthouses on the Cape. There are so many to see, and they all look different. You can start in Chatham at the Chatham Light, and work your way up the Cape. A stop at Nauset Light to see the famous lighthouse there is a must, especially if you are a fan of Cape Cod Potato Chips, as this is the lighthouse featured on the bag. As you cross into Truro, stop off at Highland Lighthouse. The lighthouse has moved from its original location much closer to the edge of the cliff to its current location in 1996. Be sure to walk out the short distance to the edge for a dramatic view of the ocean. At the tip of the Cape is Race Point Lighthouse, nestled among the sand dunes in Provincetown. A beautiful spot overlooking the ocean and Cape Cod Bay – if you are lucky, you might spot whales swimming by in the distance!
Always a popular spot, the Heritage Museum and Gardens has opened the doors to their spectacular gardens as well. The gardens look beautiful at this time of the year, with rhododendrons blooming into their resplendent pinks and whites, and the grass is an emerald shade of spring. Please make sure you buy your tickets online, ahead of time. Pack a picnic lunch to take with you, or order takeout from one of the many restaurants offering their delicious menus and have a fun lunch at the Dexter Grist Mill or take it to Town Neck Beach after a stroll down the beautiful Boardwalk over the marshes.
Many of our favorite restaurants are offering take out menu options, so you can pick up your favorite dish and bring it to the Inn to enjoy in our breakfast room, or on either of our beautiful outdoor seating areas. We expect that most of them will start opening for indoor/outdoor dining in the next couple of weeks. We will keep you informed as places start to fully open for the season. As of right now, The Impudent Oyster is open from Thursdays to Sundays from 4pm to 8pm, and Del Mar Bistro has a special menu Tuesdays to Saturdays from 4pm to 7:30pm. For lunch, call ahead to Mac's Chatham Fish and Lobster and order some of their amazing fried clams or fish and chips from 11am to 8pm every day. You can also get some tasty coffee and pastries at Monomoy Coffee Company, where they are offering their full menu for pick up. Or on your way up to Nauset Beach in Orleans, The Hot Chocolate Sparrow has a drive through each day from 7am to 6pm Thursdays through Sundays, and until 8pm on Fridays and Saturdays. You can stop at PB's Boulangerie and Bistro for some amazing French pastries on your lighthouse tour on Wednesdays to Sundays from 7am to 6pm, and tasty lunch or dinner options from Wednesday to Sunday from 3pm to 6pm.
As summer goes on, we expect to have many of our most popular attractions open up, but even in these early stages, you will find that there is plenty to do here in Chatham. We are taking extra steps to ensure the health of our guests here at the Inn, and are ready to help you plan your next trip to Cape Cod! For more information and reservations please visit our website or call us directly at 508-945-4434. We hope to see you soon!