2019 is off to a great start here at the Inn! In late January 2019 –The Old Harbor Inn was recognized as one of the overall winners in the B&B's and Inns category of the 2019 TripAdvisor Travelers' Choice®Awards for Hotels, ranking in the top 1% best accommodations in the country. Travelers' Choice award winners were determined based on the millions of reviews and opinions collected in a single year from TripAdvisor travelers worldwide. This year, the awards celebrate hotel winners in nine categories, including Top Hotels Overall, Luxury, Bargain, Small, Best Service, B&Bs and Inns, Romance, Family, and All-Inclusive. The hallmarks of Travelers' Choice hotels winners are remarkable service, value, and quality.
This accolade is an incredible honor and we thank all of you who took the time to write such wonderful reviews and for sharing your experience. Winning this award is made possible by each member of the Old Harbor Inn team, as we are truly dedicated to providing the highest quality of service and fostering genuine relationships with everyone who walks through the Inn's doors. We take great pride in delivering on our commitment to creating a "home away from home" environment, and we love seeing guests come back to stay with us time and time again.
We are starting our 5th year as #1 Rated Bed & Breakfast in Chatham and as #2 Rated Bed and Breakfast on Cape Cod among over 200 properties. Last year we reached our 1000 five star reviews goal and are looking forward to many more this year.
We hope that 2019 is off to a good start for you and your family as well. We are looking forward to another year of welcoming wonderful guests like you to The Old Harbor Inn. If your next getaway is not planed yet, now is the time to
book your coastal escape to Chatham
!
To see TripAdvisor traveler reviews and opinions of The Old Harbor Inn go to our
page
.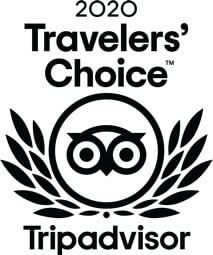 As we begin our 24th season, we continue to pledge that "Every day you get our BEST"!
We cannot wait to see you this Spring! We reopen April 4, 2019!