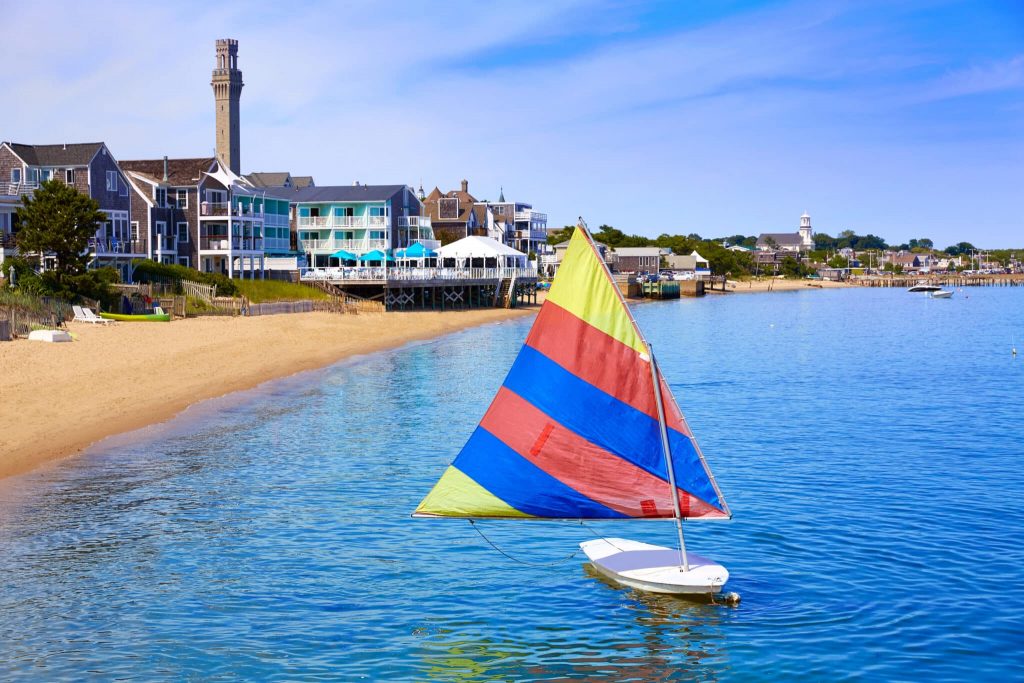 Carnival Week in Provincetown is one of the most highly anticipated events on the Cape. This week long August 15- August 25th, 2019 celebration of LGBTQ life is a wild and colorful affair. With a massive parade, a variety of parties, art fairs and costume contests; there are so many options to choose from that you certainly will be spoiled for choice. This unique event it's a must see if you are vising Cape Cod this summer!
The pinnacle of this fun filled week is without question the Carnival Parade. With crazy floats, colorful costumes, and flying confetti, over 90,000 people will pack the streets of Provincetown. The parade starts at 3:00 p.m. along Commercial Street for about two hours. This year's theme is "Enchanted Forest". Make sure you have your phone and camera ready to take tons of pictures. We would love if you share them with us on our Facebook page.
If you are planning to enjoy the festivities of the Provincetown Carnival week, make sure you arrive in town early in the morning to be able to park and enjoy everything the town has to offer. Before the parade climb the Pilgrim monument, the tallest all granite structure in the U.S., to see the most spectacular views of the Cape. Perhaps, you can catch the Dolphin Fleet Whale Watch for a nice three-hour boat ride. Whale watching is one of the most popular activities on Cape Cod. Every trip offers spectacular views of Cape Cod National Seashore beaches, lighthouses, historic landmarks and of course the amazing diversity of aquatic life: whales, dolphins, sea birds and many other sea creatures. If you prefer to be on the main land, Art's Dune Tours provides a fulfilling off road experience driving through the beautiful sand dunes of the Cape Cod National Seashore.
After the parade join the many pool parties, dance parties and gallery strolls on Commercial Street. With live music coming from every corner and amazing waterfront dining options this is sure to be a great time. Some of our favorite restaurants in town are the Lobster Pot, the Canteen, Mac's Fish House and Patio American Grill. All offer delicious fresh seafood options and mesmerizing views of the Providence harbor.
This fantastic week is sure to be a highlight of any trip to the Cape – no matter which event you attend, or even if you just pick this week to visit an already colorful town. Help celebrate the vibrant LGBTQ community and be a part of one amazing party.
The Old Harbor Inn is proudly welcoming all couple, LGBT travelers, and solo travelers alike. Book you summer getaway to Cape Cod today!