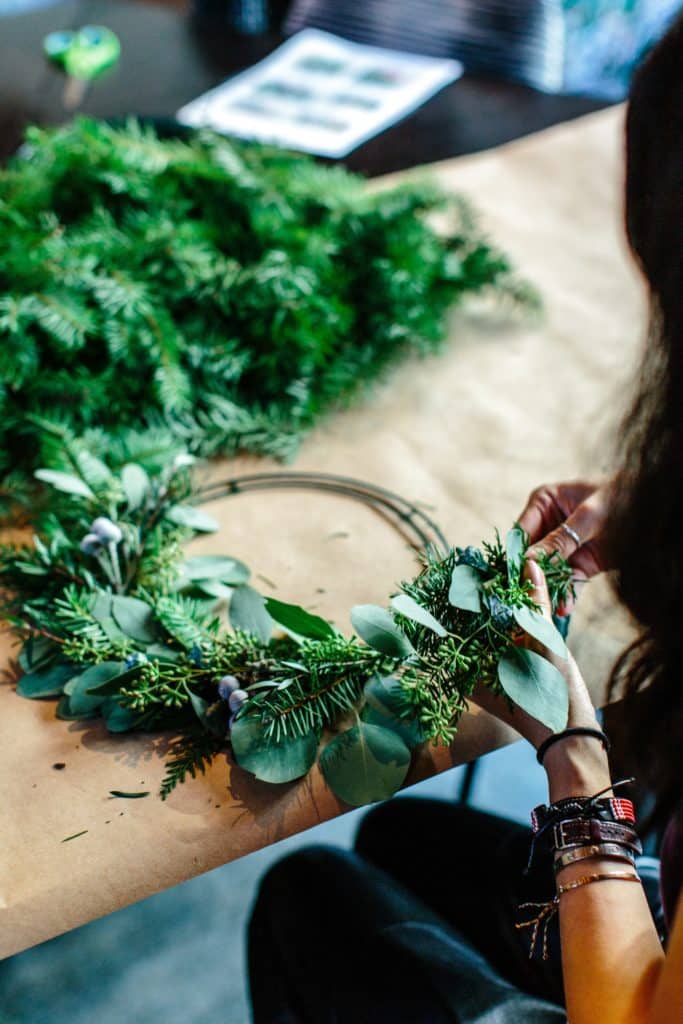 Presents aren't the only things to give at this time of the year, although we have plenty of ideas for those that enjoy shopping. Here are some ideas to treat yourself and those you love by making mindful consumer choices. This holiday season try to give more experiences and fewer material things. The science of happiness shows that gifts of experiences that build relationships create the most happiness for the receiver.
Think of travel and entertainment gift certificates. A gift certificate for a well-deserved vacation to a favorite destination is something to look forward to after the holiday season is over. Take advantage of our 20% added value Gift Certificate sale until Christmas. Make your family and friends smile with the gift of travel to The Old Harbor Inn. Create your own custom experience and make memories that will last a lifetime! Add to the OHI gift certificate movie passes to the Chatham Orpheum Theater. Just a short walk from the Inn, this nonprofit theater has two screens and shows the usual blockbusters but also independent and locally produced films. You could also include a spa package with your OHI gift certificate. Chatham's Le Petite Day Spa offers massages, skin and nail treatments. Also, within a short walk from the Inn.
Give the gift of an activity such as a unique workshop or a class. Choose from the many art, pottery, and painting classes available while visiting Cape Cod. Visit the Cape Cod Art bar a one-stop-shop for your creativity and choose from Painting, Glass and Knitting classes. Also, Holiday Wreath decorating and pottery making workshops. Our favorite is the Glass Class by Bren, where you are given all the materials, including local seashells, sea glass, and a variety of shapes to make your unique design. You'll create a memorable souvenir to hang on your wall that will remind you of your visit to Cape Cod. Enjoy yourself while laughing, learning, and creating. Make sure you book a class for your upcoming trip. You can also give a gift certificate for one of those unique workshops and classes.
Get creative and think outside the box. How about a Cape Cod Chocolate tour? With the upcoming holidays, many of our local chocolatiers offer chocolate-making demonstrations, homemade hot chocolate and of course, free samples. Chocolate contains a number of compounds associated with mood-lifting chemicals in the brain, that produce a feeling of happiness. Everybody likes chocolate and with its health benefits, it makes for a perfect present. Scientists have confirmed that dark chocolate is beneficial for our health. The cocoa in dark chocolate (over 70%), especially in raw chocolate retains the flavonols that can help us by lowering blood pressure, reduce stress and increase endorphins, our feel-good hormones. These are enough reasons to visit our favorite happy place in town, the Chatham Candy Manor. They've been a staple of the Chatham community for over 60 years and they ship nationwide. If you are in town for the holidays do not miss their Candy Cane Demonstrations. Make sure you also visit the Hot Chocolate Sparrow in Orleans for an amazing cup of hot cocoa and Chequessett Chocolate in Truro for a high-quality chocolate bar made from sustainable grown cocoa beans and topped with local sea salt. You must try the Chatham Cranberry and the Wellfleet Sea Salt all 70%+ dark chocolate.
Experiential gifts are the perfect gifts for our loved ones and there are so many creative ways to make them smile. This holiday season wrap fewer presents and make more memories. Cook a nice meal for your family, bake cookies with your kids, book a trip you always wanted or just relax by the fire sharing stories. There's no shortage of meaningful experiences to gift to friends and family!