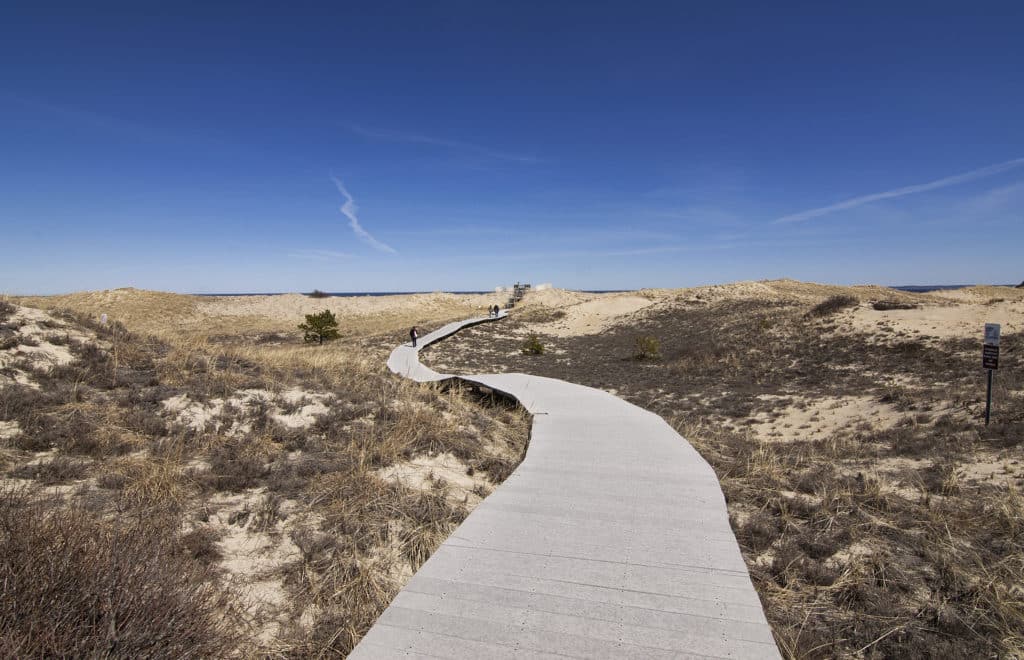 We are extremely fortunate to call Cape Cod our home. A location that offers clean fresh air, spectacular ocean views, breathtaking beaches, walking and biking trails. We invite you to spend time surrounded by the nature, beauty, and peace that our area has to offer. Escape from the city and busy life to witness the earth awakening in one of the most beautiful places in the U.S.
We are so excited about the arrival of spring and all of the outdoor activities that springtime brings. Blooming flowers, warmer weather, lush landscapes entice us to get out of town and savor the season. Whether you are looking to bike through the scenic Cape Cod Rail Trail, hike on one of many ocean-side trails or walk along the beach, our town offers a wide variety of walking, hiking, and biking options. Here are some of our favorite spots.
Rent a bike or bring your own to take advantage of the nearby Cape Cod Rail Trail. This famous bike path follows the path of an old railroad for 22 miles of flat and paved scenic roads. Hit the bike trail from Chatham to Wellfleet to explore the enchanting spring scenery and to take a breath of fresh air. They are plenty of areas to stop for food, relaxation, bird watching, and other exciting wildlife sightings. Several off-ramps will take you to some of the most popular Cape Cod beaches and local downtown areas. Use one of the Trail Maps, as a guide to make the best of your trip and discover the many marshes, cranberry bogs, and ponds. This trail makes for a relaxing outdoor adventure full of exciting sceneries.
Get away from it all with a hike on one of Cape Cod's many rugged and not so rugged trails. In addition to miles of beaches that provide a wonderful walking environment, there are twelve absolutely gorgeous walking trails that are not to be missed. Our favorites are Great Island Trail (8 miles round trip), Atlantic White Cedar Swamp Trail (1.2 miles), and Nauset Marsh (2.5 miles ). Stroll through these gentle landscapes that include forests, marshes, boardwalks, and swamps. Use the Salt Pond Visitor Center as your starting point when exploring these beautiful trails. If you are looking for a relaxing nature walk in Chatham, you don't want to miss Monomoy National Wildlife Refuge. The refuge consists of over 7,000 acres with varied habitats of oceans, salt, and freshwater marshes, dunes, and freshwater ponds. This is one of the best places on Cape Cod for bird watching especially during spring.
Experience the unparalleled natural beauty of Cape Cod as you explore the many outdoor activities available during spring. Awake to a healthier you at The Old Harbor Inn. Put your phones away and unplug. Walk, hike, bike, take a deep breath of fresh air and let go of all the stress. Your home away from home awaits you in beautiful Chatham on Cape Cod, where dream vacations come true!
Don't wait, book now!