Gift Cards have become more and more popular in recent years and the recipients can enjoy shopping at their favorite retailers, dining at a popular eatery, or relaxing at spa salons. This is an easy way to satisfy friends & family without putting so much effort into the holiday shopping. It seems like we've forgotten the small thoughtful gifts; the ones we searched for weeks to surprise that special someone! Cape Cod is full of small local businesses that offer locally crafted and unique gifts for everyone! Here are some of the special stores we visit and support every year. There is something for everyone on your list!
For the Foodie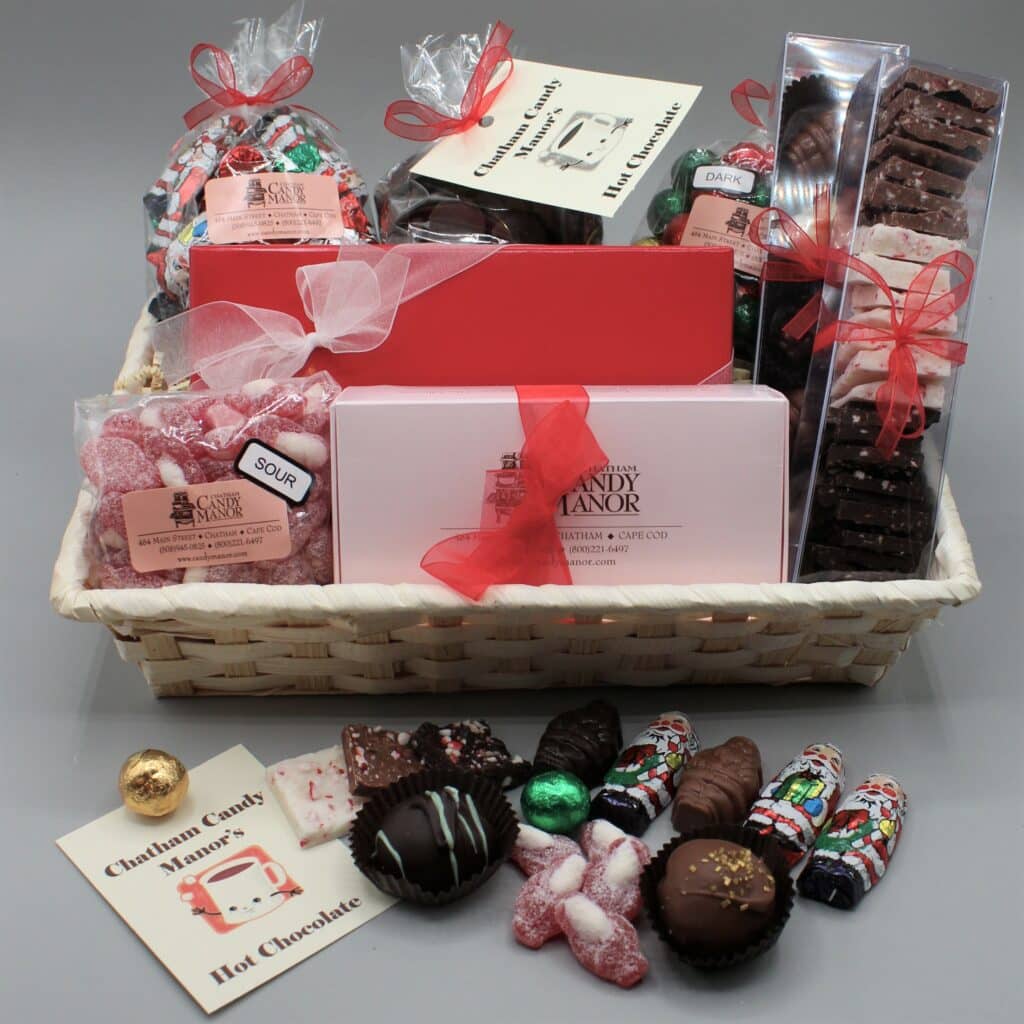 For the women
Chatham Clothing Bar – offers a large variety of Chatham themed women's clothing and accessories. Check out their Chatham hoodies, sweatshirts, and scarves. We love their stemless insulated wine glasses with custom Chatham detail as well as the annual Chatham Christmas Scarf. Both make a great pair for a chilly night by the fire! (they offer free shipping nationwide)
East Wind Silver – offers one of a kind sterling silver jewelry on Cape Cod from local and international designers. Check out their website and Facebook page for promotions and discounts! They offer free shipping on orders over $125.00.
Sundance Clothing and Accessories – they offer a diverse and unique selection of clothing and accessories for women of all ages and all styles! We love their best-selling fleece-lined leggings priced at only $15.00. They are high-waisted, cozy, warm, and come in tons of colors! The best thing, one size fits all! They make for the perfect gift! You can get 10% off on everything on their website this holiday season and free shipping on orders over $50.00. Also, check out their Facebook page for virtual live holiday shopping presentations! They will be showcasing some of their favorite new picks for gift-giving, as well as highlighting their best sellers! Grab a drink and join them from the comfort of your own home while you shop local!
For the men
Puritan Cape Cod – this staple clothing store offers high-quality and trendy men's apparel and accessories. Shop local brands such as Vineyard Vines, Chatham Chino, & the Cape Cod Collection. Make sure you visit their Holiday Shop must-have collection for men. It's all about comfort this holiday season and they do offer premium cotton and cashmere clothing that will feel good and look great on anyone.  Choose from cozy Vineyard Vines pajamas, lobster socks, or a shark tie!
Jaks Chatham – a unique store that offers all of your Chatham essentials – sweatshirts, hats, belts, and accessories. We love their shark needlepoint belt, nautical needlepoint wallets, needlepoint keyrings.
For the coffee lover
Chatham pottery – offers handmade and hand-painted stoneware inspired by the one of a kind beauty of Cape Cod. Their nautical mugs with the Chatham Lighthouse are a must!
Old Harbor Inn coffee mugs – what a better way to remind yourself or a loved one of your recent trips to Cape Cod! Sip your coffee or hot cocoa from our one-of-a-kind mugs and start planning your next trip to the Inn! We are offering 10% off all items in our gift shop until the end of December!
Snowy Owl – you can shop these amazing coffee beans roasted right here on Cape Cod! They offer 10-ounce, 2 lb., and 5 lb. bag sizes and you can choose your grind preferences.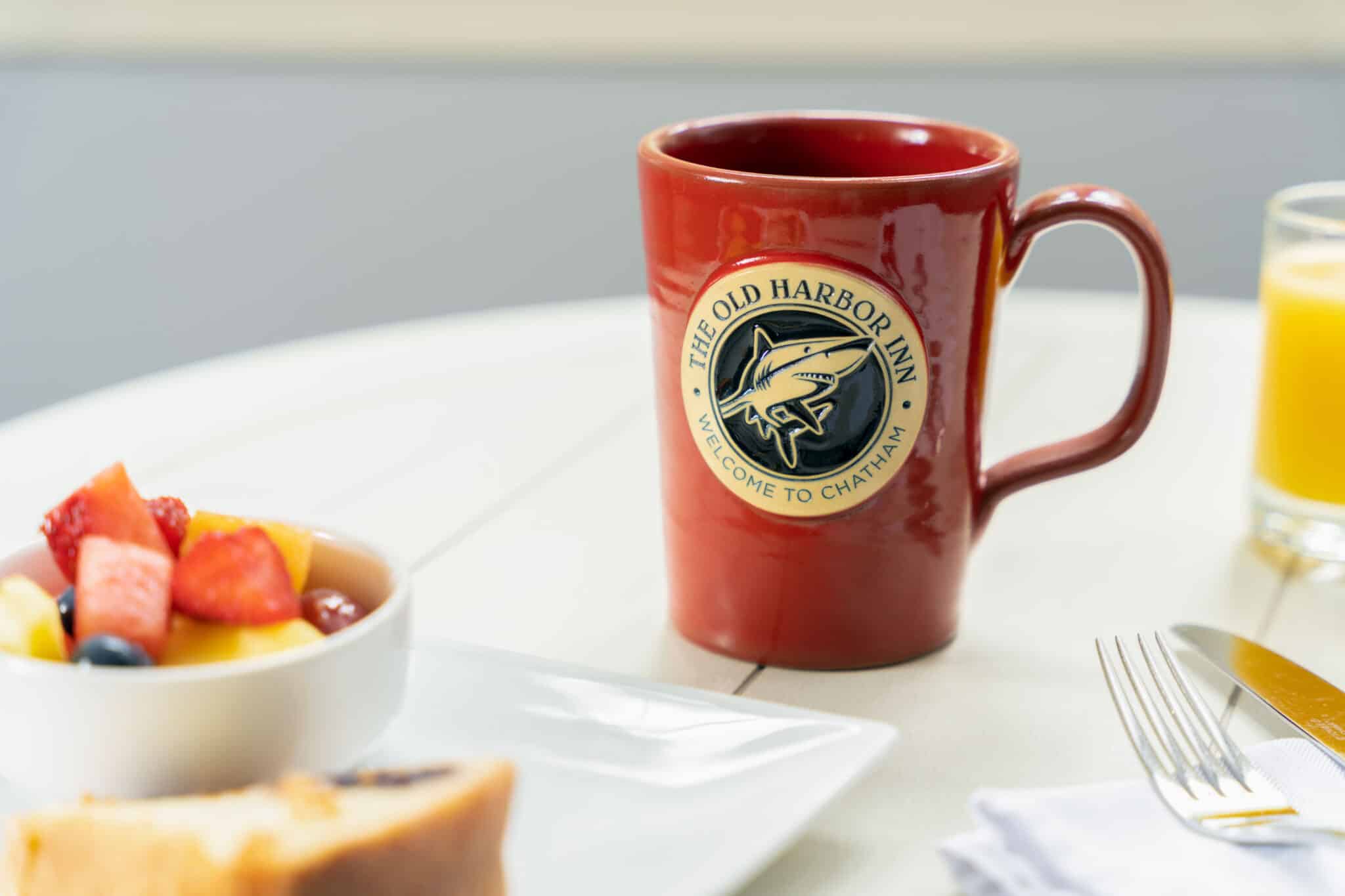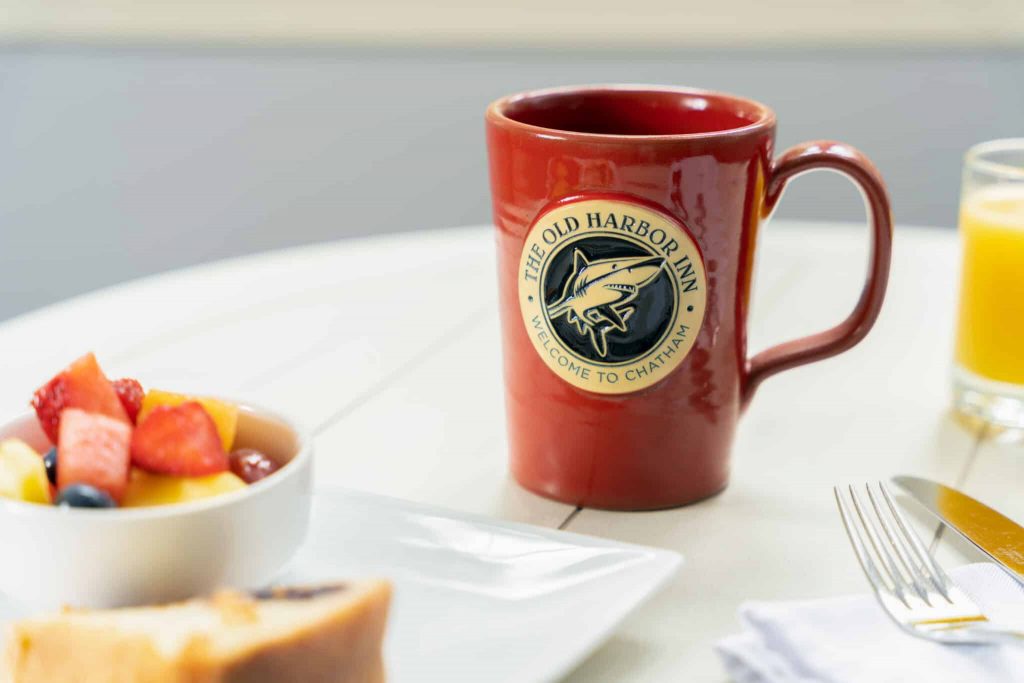 Comfort & Cozy
A Great Yarn features an exceptional range of yarns, from traditional favorites to locally produced fibers to the best work of exceptional independent hand-dyers.   In addition to yarns, they also offer the most unique accessories and the latest products, patterns, and designs. Their holiday project bag will keep you busy and entertained for days during the cold winter days! It also makes for a great gift for someone that enjoys making their own scarf or a hat.
One of a kind finds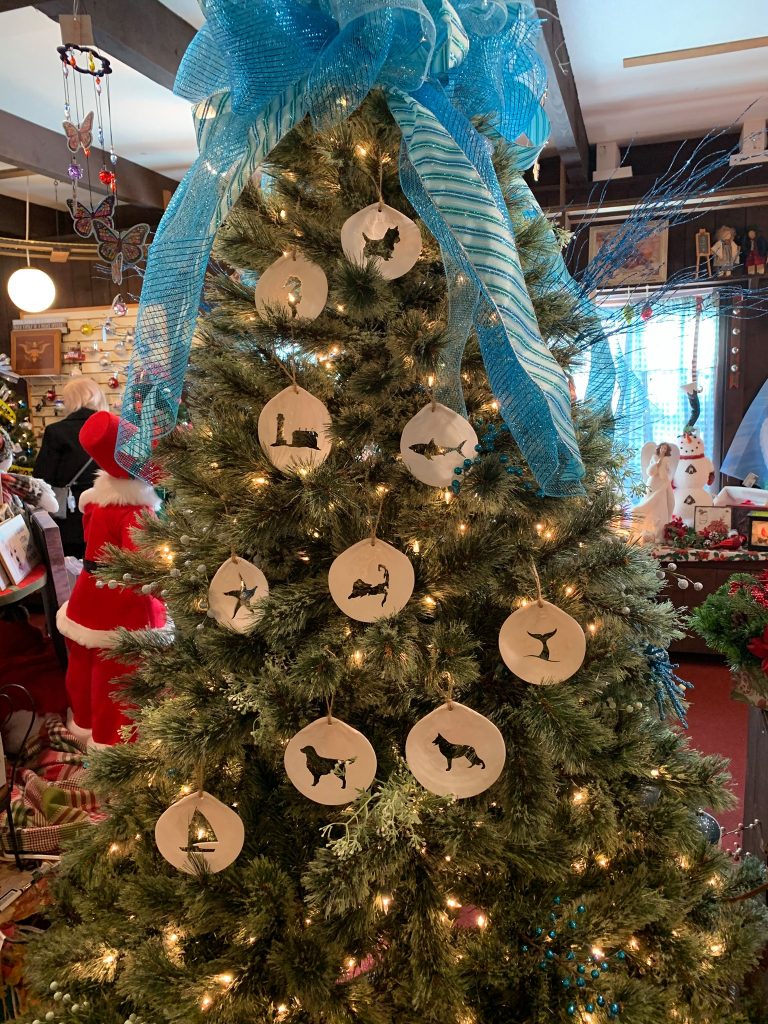 Think of the places that you visited this summer that bring you memories of your Cape Cod vacation! Maybe it's a quaint bookstore, an art gallery, or your favorite fudge shop. Our Main Streets and local shops need our love more than ever, so be sure to support your favorite local businesses while checking off your holiday shopping list. Also, you can always purchase gift cards for shopping, lodging, restaurants, they are the perfect stocking stuffers!  Our Gift Certificate sale will continue until the end of December, so do not miss the chance to score 20% more in value this holiday season!
Happy shopping and Happy Holidays!